Look, we're not going to sit here and break down surfing's finest destinations, gear, boards and beautiful people into categories. We don't even know if you surf. Besides, it's not like it's the hottest month of the summer or that surf culture is just inherently sexy or that you don't get sarcasm.
The Boards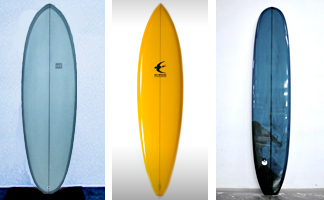 Great:
Tudor
—These are the result of a 12-year apprenticeship with surfing legend Donald Takayama. Is all.
Greater:
McTavish Bluebird
—In 1972, Bob McTavish made the world's first shortboard. Here's his new one.
Greatest:
Pukas x TwoThirds
—Once upon a time, two Spanish surf brands came together and designed perfect boards. The end.
The Reference Stuff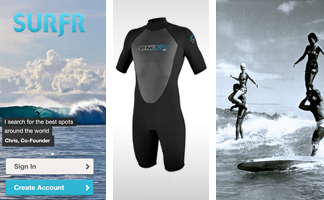 Great:
Surfr
—This app finds you the best spots based on photos and reviews from fellow surfers. Or... surfers.
Greater:
Shurfing
—Next up in "It's like Netflix for..." sites: this. Yep, rent something and send it back when you're done.
Greatest:
Encyclopedia of Surfing
—It has a section called "Nudity and Surfing." Carry on.
The Gear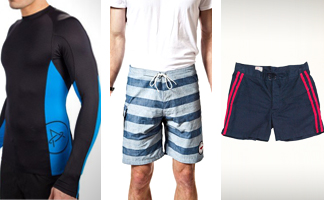 Great:
Aether Riptide Rash Guard
—It'll protect your skin from sharp reefs and make you look super. Seems important.
Greater:
Apolis Striped Chambray Swim Trunks
—California lifeguards wear trunks made of the same material, so they're strong. Also, you just pictured David Hasselhoff. Ha.
Greatest:
M. Nii Makaha Drowners
—Just... those.
The Destinations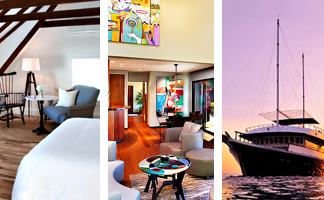 Great:
Salt House Inn
—A seaside Cape Cod sleepery with claw-foot tubs and plenty of New England charm. Also, surfing.
Greater:
South Coast House
—Consider this Big Sur hideaway the pinnacle of après-surf. Then consider going.
Greatest:
Thanburudhoo Surf Program
—Rent a yacht in the Maldives. Jump off at the best breaks. Surf. Be not-sad.
The Inspiration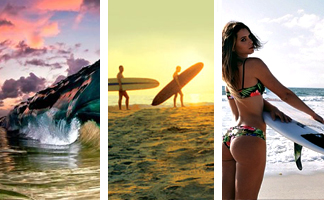 Great:
Shorebreak
—Wave porn specialist Clark Little's 160-page opus to (get this) waves.
Greater:
California Sun
—It's an all-'60s-surf-music Spotify playlist. Is what it is.
Greatest:
Anastasia Ashley
—Turns out, she's a pro surfer who's also beautiful who also has a YouTube channel if you're interested in that kind of thing.