The NCAA tournament has given way to the NBA playoffs, which means basketball continues to grace TV screens around the world.
And countless viewers continue to shoot hoops in their driveways during halftime.
But none of them are yet shooting on a smart hoop that tracks their stats and provides pro-level training programs.
Huupe is a new invention in the basketball arts that wants to do for basketball what Peloton did for cycling. The regulation-size goal is equipped with a high-definition screen for a backboard, which lets you train with pros, track your performance, and compete against other Huupe users around the world.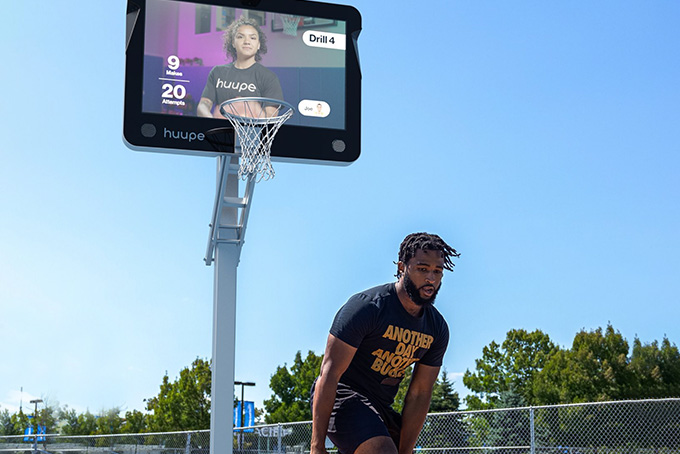 The company is accepting (fully refundable) preorders now for $100. If you order a Huupe, it'll be awhile before you're crossing over other users in your driveway. The company expects a six to 18 month lag between orders and fulfillment. So, don't sit on your front porch and wait for delivery.
When it does arrive, you'll have access to a library of on-demand training content featuring hundreds of professionally led programs. You can also book live one-on-one sessions with those same trainers, who can put you through rigorous workouts or assist with your fundamentals. As you go, the smart hoop tracks everything you do, from shooting percentage and shot trajectory, to your positioning, release time and vertical jump. It then analyzes the data and gives you feedback on how you can improve your game.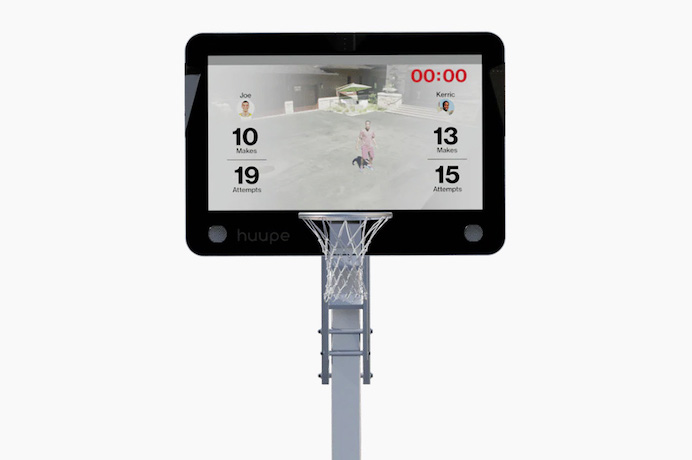 Huupe also lets you virtually connect with other users, so you can challenge your friends to a game of HORSE or other shooting games anywhere WiFi is available.
When you're not working on your skills, you can use that same backboard/screen to stream sporting events or other content on platforms like YouTube, Netflix and HBO. So, in that sense, it's like a smart TV.
But one that won't break when you throw a ball at it.