These days, it's hard to throw a lime wedge without hitting a celebrity-endorsed tequila.
Musicians, actors, Instagram-famous models... it seems like everybody's got one.
But only one tequila is backed by the Rock.
And, more importantly, the actor wants to buy you guacamole for Cinco de Mayo.
Guac on the Rock is an initiative by Dwayne Johnson and his tequila brand, Teremana, that runs May 1 through May 7. They will reimburse you for your guacamole when you purchase it alongside any Teremana tequila cocktail. The program is meant to help restaurants and workers, while also giving you some free guac, so it's a real win-win.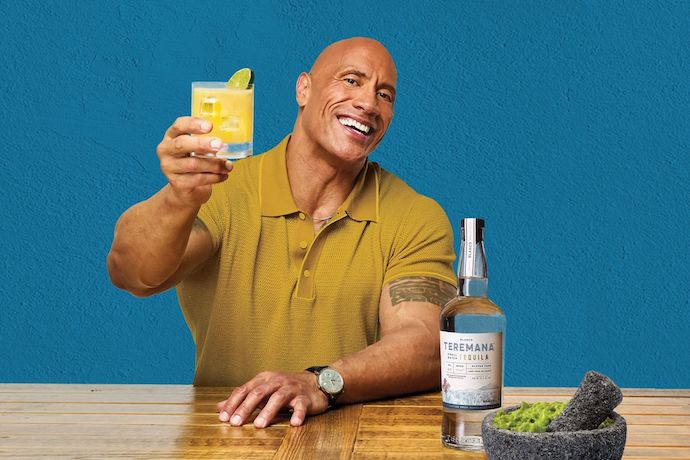 The timing is two fold, as Johnson's birthday is May 2.
"Bringing people together the Teremana way — to have a great time, while supporting and celebrating the hospitality industry and its incredible workers — is one of the best ways to celebrate Cinco de Mayo and my birthday," says Johnson. "These business owners and their hardworking teams go to tremendous efforts to bring big smiles to people's faces and create memorable experiences. Now it's Teremana's turn to express our gratitude. Let's kick back some delicious Teremana cocktails and great food, and thank them for all that they do."
Here's how it works:
First, be at least 21 years old. Then, head to a local restaurant from May 1 to May 7, and buy a Teremana tequila cocktail and some guacamole.
Upload your itemized receipt to guacontherock.com by May 10.
Once approved, funds will be transferred directly into your Venmo account. You'll get up to $10 for a single guacamole order, with a total cap at $1 million nationwide.
Look, you've never needed a reason to drink tequila and eat guacamole. And you don't need one now. But it's hard to turn down free guac.
And it's nice to see the Rock's Jungle Cruise money going to a good cause.