As the weather warms up, backyard barbecues and beach gatherings aren't far behind.
And while sunshine, good people and a place to congregate are essentials for such activities, the whole affair can quickly be derailed by warm beer.
So let's keep the party on track with a cooler. Ideally one that holds 62 cans, has a rechargeable battery, and doesn't require ice. So, basically a small fridge on wheels.
That's what you get with the new Anker EverFrost Powered Cooler. It's the world's longest-lasting battery-powered cooler, and it's available for pre-order via Kickstarter. Having already surpassed its funding goal in just a few days, it's estimated to begin shipping in June.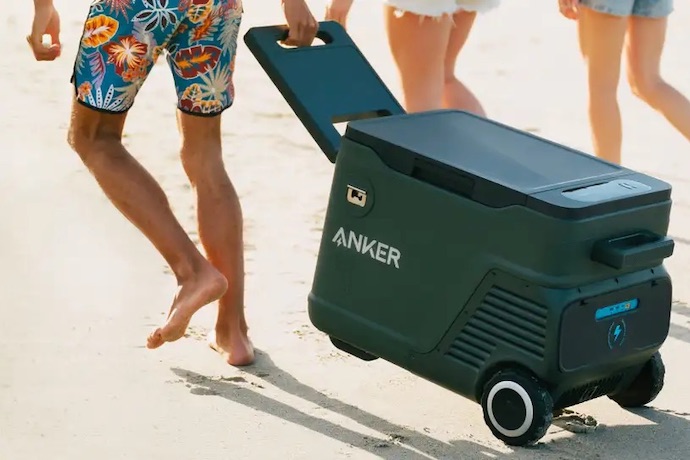 The cooler is available in three sizes—33, 43 and 53 liters—and offers twice the storage capacity as traditional coolers, since you don't need ice. The largest model holds up to 62 cans and includes a dual-zone design, so you can keep food and drinks fresh or frozen at the same time. And each model is equipped with a 299Wh rechargeable battery that goes from zero to 100% charged in just four hours via wall outlet or add-on solar panel.
The 33L cooler stays cold for up to 42 hours, which should get you through even the most serious backyard barbecues. If you need your supplies to stay cold for a multi-day camping trip, give the battery regular juice, and you'll have frosty beer for as long as required.
If you're starting from ambient temps, the cooler's high-efficiency compressor and internal insulation allows for rapid cooldowns. It takes just 30 minutes for food and drinks to chill from 77 to 32 degrees, so you can throw supplies in the cooler shortly before needing them.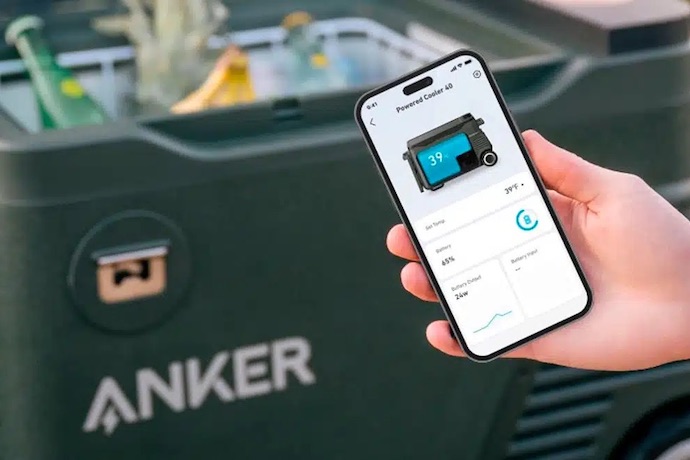 The suitcase-style handle and oversize wheels let you drag this thing anywhere, even across rugged outdoor surfaces. The handle converts into a tray table, perfect for placing drinks and snacks. And the removable battery features USB ports, so you can charge all your devices while you sip beer in a hammock.
If it's starting to feel like this cooler should have an app to control its many capabilities, the designers thought so, too. There is indeed an app, so you can power the cooler on and off, set the temperature and check the battery from your phone, no matter if you're still in that hammock, prepping food indoors, or off on a lengthy hike.
Nothing provides comfort like the ability to chill beer from miles away.