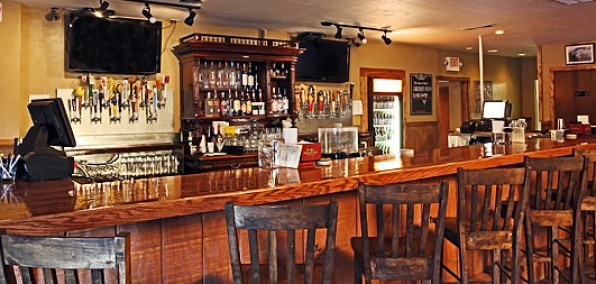 There's nothing like a good run around White Rock Lake.

Yup, it really gets the blood flowing/puts you in close proximity to 40 draft beers.

Stop in and introduce yourself to White Rock Abbey, a friendly neighborhood retreat with a Texas-heavy beer list and the kind of food you want to eat with such things (like pretzel dogs), now open in East Dallas.

At its core, this is basically a casual beer-fueled hangout. Just some tables, chairs, a few football-playing TVs... and a bar you can post up at for pork-stuffed sandwiches and a couple of cold ones. Okay, you can stop rolling your eyes back into your head now.

Make it a point to get over to this place, and when you do, start at that wooden bar. Grab something local, maybe a Revolver Bock or a Deep Ellum Double Brown Stout. Then retreat to the back and sink into a plush blue chair. Turn your attention toward the massive TV and hail a White Rock Sally (shaved ham, Canadian bacon and cheese on a ciabatta bun). We probably don't need to tell you, but that's going to taste good. Really good.

And being the generous sort, you'll want to share this news with everyone you know/like having beers with. So it's a good thing this place is already building an extension.

You love a bar that dreams big.