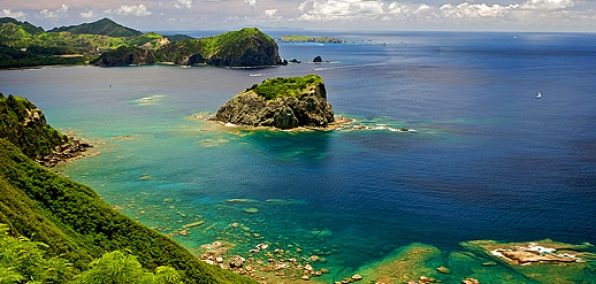 Sometimes you just have to get out of town... and sometimes you have to get out of hemisphere.

Preferably to an island utopia 600 miles from civilization, where you'll share the crystal-clear water with only dolphins, sea turtles and some awe-inspiring 60-year-old shipwrecks.

Welcome to Chichi Jima Island, home to one of the most spectacular and least seen diving sites in the world.

First things first: you'll have to get there. After a warm-up flight to Tokyo, you'll then board the Ogasawara Maru, a once-weekly ferry that's the only way on or off the island... and your home for the next 26 hours. You'll want to book a berth on the boat a couple of months in advance (it'll come with four bunks)—otherwise you'll be sharing the cabin floor with fellow travelers who may have differing notions of personal space.

And finally, you'll get what you came here for—four antique Japanese battleships brought down by torpedoes and dive bombers some 60 years ago and gathering coral in the shallow waters off the coast ever since. You'll want to allot a full three days to see them all, dodging dolphins and sea turtles along the way.

When you've had enough dive time, you can catch the spectacular sunset over freshly caught sashimi-style whitefish (or the local favorite, turtle soup) at Hotel Horizon, the only place on the unspoiled island with a Miami-style deck scene.

Okay, maybe it's a little spoiled.