Yesterday, winter turned into spring, giving us poetic license to officially forget about everything that happened over the past few months (oof) and instead focus on what lies ahead. Thanks, seasons!

In that spirit, we've taken on the sub-Herculean task of wading through everything you could possibly entertain yourself with from now to June 21st, and fashioning it into a single, master spring culture preview. Throughout this guide, you'll find more books, albums, shows and movies with the capacity to make you laugh, cry, laugh-cry, erupt with glee and recoil in fear than you'd ever need. But in an effort to streamline it for you as efficiently as possible, we've decided to organize it thematically rather than chronologically. So make use of our table of contents, scan through those helpful bolded headings, read what you like and skip what you don't. Keep in mind, we're only human, so we can't (and don't want to) include everything. But feel free to hit us up on Facebook or Twitter if you think we've missed something big.
I. TV
II. Movies
III. A Brief 4/20-related Interlude
IV. Books
V. Music
Television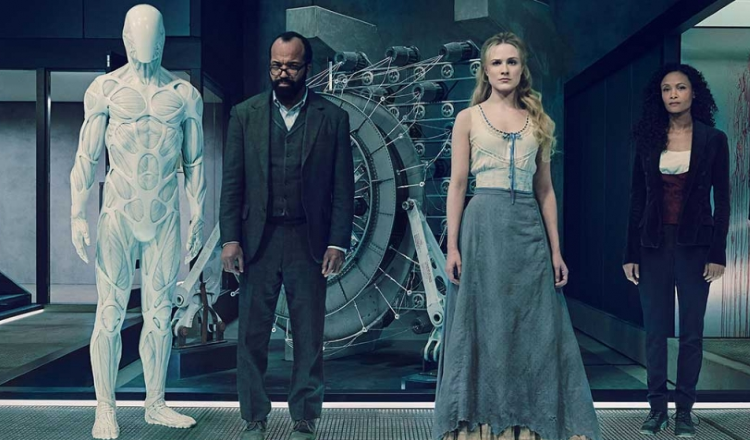 The Returning Prestige Dramas Everyone Will Be Talking About
1. Westworld, season 2, premieres April 22 on HBO.
Why everyone will be talking about it: HBO has been dropping hints about where Jonathan Nolan and Lisa Joy's expansive, mind-bending sci-fi series will go next, including a binary code in the trailer that led suspicious Redditors to a website which suggested the existence of a Samurai World (or something like it). And given the show's liberal approach to alternative timelines, Blade Runner-esque inquisitions about the limits of humanness and other creative tools for mind-fuckery, it's bound to spark conversation around the digital watercooler. Or actual watercooler. Do those still exist?
2. The Handmaid's Tale, season 2, premieres April 25 on Hulu.
Why everyone will be talking about it: The Emmy award-winning adaptation of Margaret Atwood's dystopian thriller, wherein a puritanical religious faction returns America to an Orwellian state that subjects fertile women to mandatory surrogacy, is all-too-relevant to our current political moment.
3. The Americans, season 6, premieres March 28 on FX.
Why everyone will be talking about it: It's the final season of the sexy, critically-acclaimed Cold War-era Russian spy drama. Operative word there being "Russian."
Our Favorite Returning Half-Hour Comedies
1. New Girl, season 7, premieres April 10 on Fox.
Who makes us laugh the most: It used to be Jake Johnson's Nick. But Lamorne Morris' Winston has emerged as a kind of cult, Kramer-esque wild card.
2. Silicon Valley, season 5, premieres March 25 on HBO.
Who makes us laugh the most: Jared Dunn (Zach Woods), Pied Piper's routinely undervalued head of business development, whose sunny disposition belies a dark past.
3. The Unbreakable Kimmy Schmidt, season 4, premieres May 30 on Netflix.
Who makes us laugh the most: Titus Burgess's outrageously theatrical Titus Andromedon is still one-of-a-kind.
Five Very Different New Shows We're Looking Forward to in Equal Measure
1. Barry, premieres March 25 on HBO.
How you'll convince your friends to watch It: "Bill Hader's playing a hitman."
2. Trust, premieres March 25 on FX.
How you'll convince your friends to watch it: "It's Danny Boyle's extremely ambitious anthology series about the Gettys, one of America's wealthiest, scandal-ridden families.
3. The Last O.G., premieres April 3 on TBS.
How you'll convince your friends to watch it: "It's a half-hour comedy created by Jordan Peele starring Tracy Morgan and Tiffany Haddish, and that's all there is to say about that."
4. Sweetbitter, premieres May 6 on Starz.
How you'll convince your friends to watch it: "It's based on a best-selling novel about a girl who stumbles into the sex, drugs and rock n' roll-esque world of the New York restaurant industry."
5. Yellowstone, premieres June 20 on Paramount.
How you'll convince your friends to watch it: "The writer of Sicario and director of Wind River, Taylor Sheridan, is behind it, and he somehow got Kevin Costner to come along for the ride. Also, this."

Spring's Most Ridiculous Reality TV Shows
1. Jersey Shore: Family Vacation, premieres April 5 on MTV.
Why it's ridiculous: Because after a six-year hiatus, America's most bombastic parodies of themselves are back in action. And we're definitely tuning in...
2. The Real Housewives of New York, season 10, premiers April 10 on Bravo.
Why it's ridiculous: Because this is season fucking 10, and they're still going strong.
3. Southern Charm New Orleans, season one, premieres April 15 on Bravo.
Why it's ridiculous: Because there's already one Southern Charm, set in Charleston, which follows a crew of overdramatic bon vivants, and now there's another. In NOLA. May God have mercy on our souls.
4. Ex on the Beach, season one, premieres April 17 on MTV.
Why it's ridiculous: Because apparently throwing a bunch of singles from various reality TV shows (like The Bachelor and Vanderpump Rules) onto a beach, along with their exes, is worthy of our time. Wait, sorry. That's not actually ridiculous at all.
5. The Bachelorette, season one-million, premieres May 28 on ABC.
Why it's ridiculous: Because somehow those conniving producers managed to turn spurned bachelorette Becca Kufrin's humiliating break-up with Arie into a pat redemption narrative, during which the show will help her recover from heartbreak to find her real soulmate. We can't wait.
Movies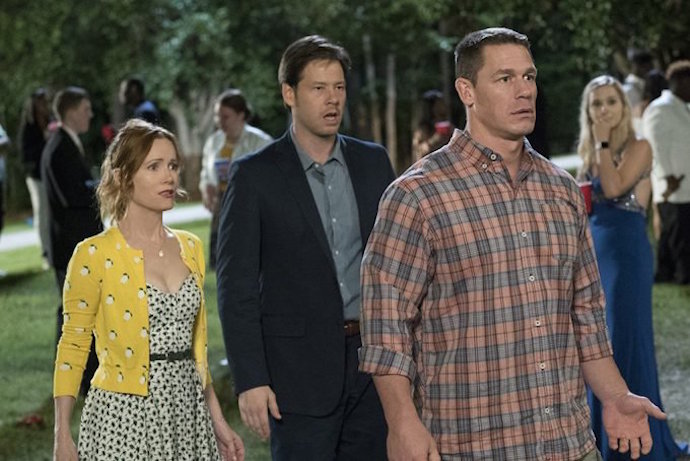 Compelling HBO Movies About (In)Famous People
1. The Zen Diaries of Garry Shandling, premieres March 26.
The famous person: The late-great comedian and television star, Garry Shandling.
2. King in the Wilderness, premieres April 2.
The famous Person: Martin Luther King, Jr.
3. Andre the Giant, premieres April 10.
The famous Person: Andre the Giant, the celebrity and WWE star.
4. Elvis Presley: The Searcher, premieres April 14.
The famous Person: The King of Rock and Roll.
5. Paterno, premieres April 27.
The infamous Person: Disgraced college football coach Joe Paterno, played here by Al Pacino in a scripted feature film from director Barry Levinson.
A Likable Pair of Netflix Comedies Starring Likable People
1. Happy Anniversary, premieres March 30.
The pitch: It's a rom-dramedy, which takes place over the course of one day, starring Noël Wells (Master of None) and Ben Schwartz (Parks and Recreation).
2. The Week Of, premieres April 27.
The pitch: Yes, it's a Adam Sandler movie. But a) it co-stars Chris Rock; and b) the brilliant comic, Robert Smigel, is directing.
Studio Comedies That Actually Look Pretty Funny
1. Blockers, premieres April 6.
The pitch: It's a feminist American Pie, produced by Seth Rogen and Evan Goldberg.
2. I Feel Pretty, premieres April 20.
The pitch: Amy Schumer wakes up believing she's the most beautiful woman on the planet. So it's like a feminist Shallow Hal?
3. Tag, premieres June 15.
The pitch: A group of friends have been playing a hyper-competitive game of tag for over 30 years. Which sounds dumb. But Game Night was good. And Jake Johnson, Jeremy Renner, Jon Hamm and Hannibal Buress are in it. So we'll give it a shot?
Four Spring Movies That Will Scare the Shit Out of You
1. Unsane, premieres March 23.
The premise: A young woman (Claire Foy) relocates to escape a stalker, only to be committed to a behavioral center, where she believes one of her staffers is her stalker—but is she crazy, or is everyone else? Hence, the title. Also, Steven Soderbergh filmed this thing on a fuckin' iPhone.
2. A Quiet Place, premieres April 6.
The premise: In an apocalyptic universe, one family attempts to survive amidst a mysterious, omnipresent threat. The catch? This evil force/monster/whatever can only track them if they make a sound.
3. Truth or Dare, premieres April 13.
The premise: The latest from Blumhouse is somewhat of a cross between the game-iness of Nerve and the suspenseful sexiness of It Follows. Basically, a group of teens play "Truth or Dare," but if a person doesn't adhere to the game, they end up dying a gruesome death.
4. Hereditary, premieres June 8.
The premise: This one's not so simple, though it may be the scariest of the four. When a matriarch of a family passes away, her ancestry is revealed in those who survived her in mysterious, frightening ways.
Six Potentially Oscar-Worthy Movies from Renowned Directors
1. Isle of Dogs, premieres March 23.
The renowned director: Wes Anderson, the exacting auteur responsible for The Royal Tenenbaums, Rushmore, The Grand Budapest Hotel and more.
2. Outside In, premieres March 30.
The renowned director: Lynn Shelton, the woman responsible for such acclaimed relationship indies as Your Sister's Sister and Humpday.
3. You Were Never Really Here, premieres April 6.
The renowned director: Lynne Ramsay, who last directed the unnerving drama, We Need to Talk About Kevin. Here, she's teamed up with Joaquin Phoenix, who took home the Best Actor prize at last year's Cannes Film Festival.
4. Disobedience, premieres April 27.
The renowned director: Sebastián Lelio, the Chilean director behind this year's powerful Academy Award-winning foreign film, A Fantastic Woman, here directing an English-language romance starring Rachel McAdams and Rachel Weisz.
5. Tully, premieres May 4.
The renowned director: Jason Reitman, who has once again teamed up with screenwriter Diablo Cody (of Juno fame) and actress Charlize Theron (the trio last worked together on Young Adult).
6. Won't You Be My Neighbor?, premieres June 8.
The renowned director: Morgan Neville, who won the Academy Award for his 2013 documentary, 20 Feet from Stardom. This time, he turns his gaze on the one and only Mr. Rogers.
An Unofficial Ranking of This Spring's Most Blockbuster-y Blockbusters
1. Avengers: Infinity War, premieres April 27. It's all the Avengers, and, as the title suggests, a whole lot of war.
2. Ready Player One, premieres March 29. It's Steven Spielberg's video game-y adaptation of the popular 2011 sci-fi novel.
3. Deadpool 2, premieres May 18. It's the much-anticipated follow-up to the somewhat surprise tongue-in-cheek hit.
4. Solo: A Star Wars Story, premieres May 25. It's only so far down on this list because, with the glut of Star Wars movies, we simply can't keep up.
5. Ocean's 8, premieres June 8. It's the female-centric version of the sleek heist franchise, and between Sandra Bullock, Cate Blanchett and Rhianna(!), it's packing a lot of star power.
A Brief, Multimedia 4/20 Itinerary, Based on Stuff That Comes Out on 4/20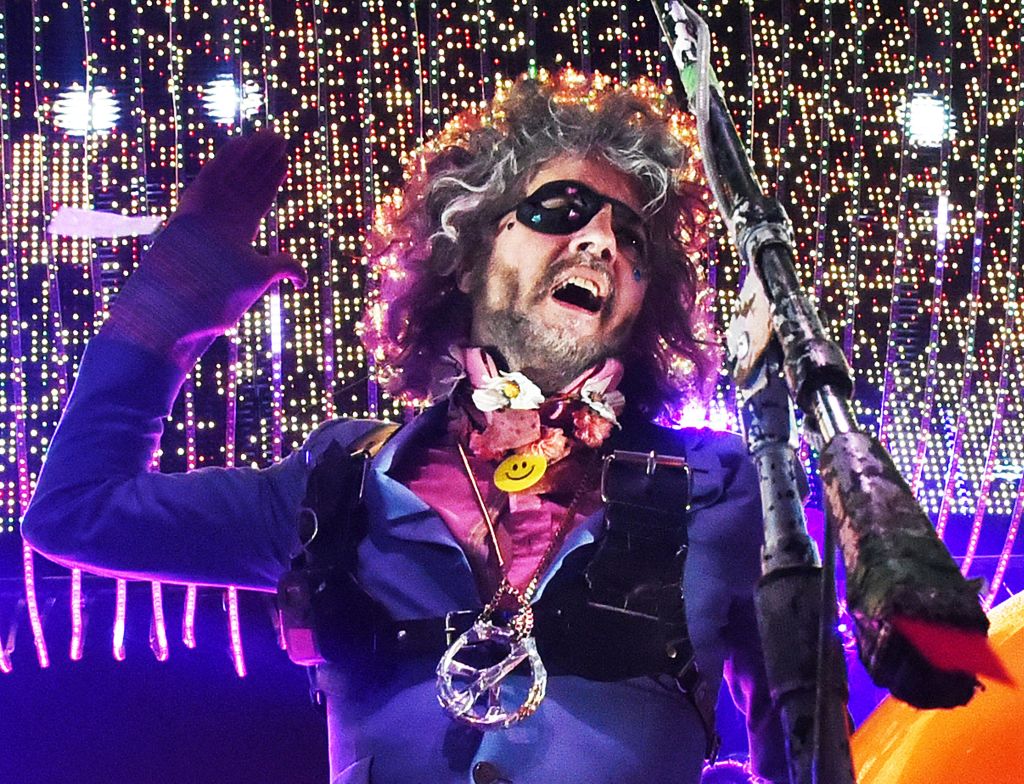 What you'll listen to: Scratching the Door: The First Recordings of the Flaming Lips, which compiles 19 tracks from the psychedelic rock band's first two cassette demos and first self-released EP, followed by 44/786, which is a collaboration between Sting and Shaggy. Yeah. We think it's strange, too.
What you'll watch later: Super Troopers 2. Duh.
Books
Five New Novels from Five Established Authors
1.The Female Persuasion by Meg Wolitzer (April 3), a compelling story about a college freshman and her would-be feminist mentor from the best-selling author of The Interestings.
2. Adjustment Day by Chuck Paluhniuk (May 1), a Vonnegut-esque social satire from the author of Fight Club. It's his first novel in four years.
3. Motherhood by Sheila Heti (May 1), an intimate portrait of modern motherhood from the award-winning author of the autofictional novel, How Should a Person Be?.
4. The Mars Room by Rachel Kushner (May 1), the follow-up to her invigorating 2013 novel, The Flamethrowers. This one takes place in the Stanville Women's Correctional Facility, where the protagonist is serving two consecutive life sentences.
5. Upstate by James Wood (June 1). Mostly known as a book critic for The New Yorker, this novel about a family crisis in upstate New York is just Wood's second in 15 years.
Short Stories for Busy People
1. Heads of the Colored People by Nafissa Thompson-Spires (April 10), a captivating debut collection grappling with black identity and the American middle class.
2. Florida by Lauren Groff (June 5), a collection revolving around America's strangest state, from the author of 2015's scintillating romance-epic, Fates and Furies.
3. Good Trouble by Joseph O'Neill, the best-selling author of Netherland. You can read one of the stories over at The New Yorker now.
Yeah, Yeah, This Is the "Books on American Politics" Section
1. God Save Texas: A Journey Into the Soul of the Lone Star State by Lawrence Wright (April 17), wherein the Pulitzer prize-winning writer explores the culture, history and politics of America's most controversial state.
2. The World as It Is: A Memoir of the Obama White House by Ben Rhodes (June 12). If you're going to read one memoir from an Obama staffer (and there have been plenty already), make it this one. In addition to being one of the president's closest and most-trusted aides, particularly on issues pertaining to foreign policy, Rhodes is also a fantastic writer (he got his MFA in Creative Writing from NYU before getting into politics).
3. War on Peace: The End of Diplomacy and the Decline of American Influence by Ronan Farrow (April 24). The title kind of says it all. But the expectations for this one are high: Farrow helped break the Weinstein scandal with a groudbreaking series of reportage for The New Yorker.
A Trio of Tomes That Might Look Good on Your Coffee Table
1. Dark City: The Real Los Angeles Noir (April), photography book from Taschen documenting the gritty underbelly of L.A. from roughly the 1920s to the 1950s. (Pictured above.)
2. This Is Not Fashion: Streetwear Past, Present and Future by King Adz and Wilma Stone (April 17). It's a definitive history of streetwear. So that's cool.
3. Annie Liebovitz: The Early Years, 1970-1983 (June 16), a new compilation of the legendary photojournalist and portrait photographer's work.
Music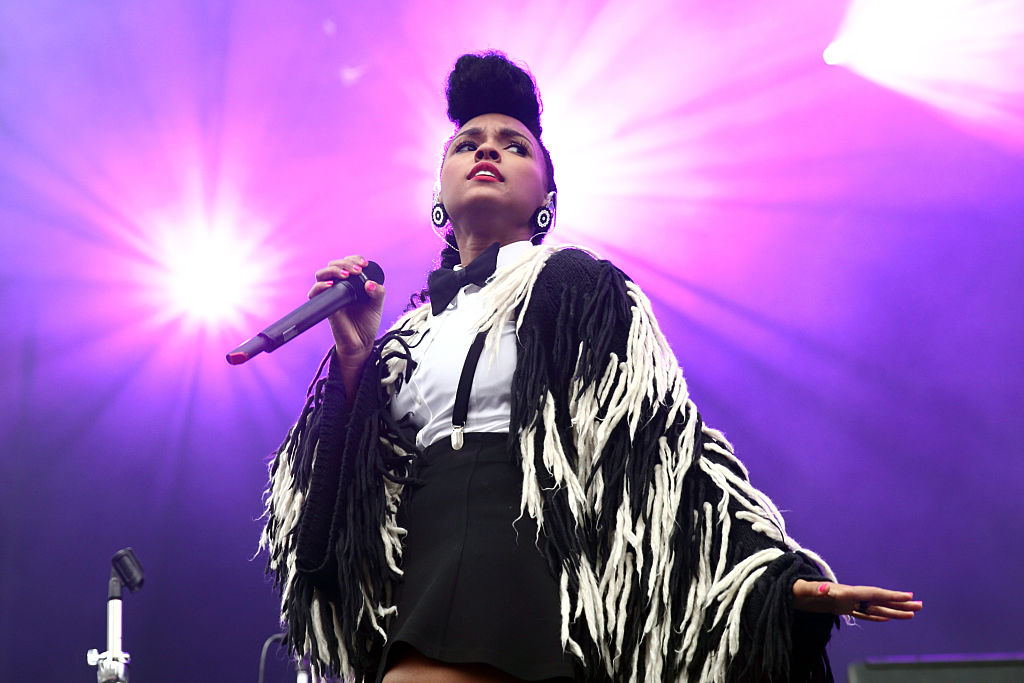 Our Ten Most-Anticipated Releases (and How to Know If You'll Like Them)
1. The Vaccines, Combat Sports (March 30).
You'll like it if you like...this.
2. Dr. Octagon, Moosebumps, an Exploration into Modern Day Horrorpilation (April 6).
You'll like it if you like...anything-Kool Keith. This is his extraterrestrial alter-ego's first album in over 20 years.
3. Mipso, Edges Run (April 6)
You'll like it if you like...folk-pop bands like The Head and the Heart, with a bluegrass-y twist.


4. Post-Animal, When I Think of You in the Castle (April 20).
You'll like it if you like...Chicago-based rock bands involving Stranger Things star Joe Keery and the video above.
5. Janelle Monáe, Dirty Computer (April 27).
You'll like it if you like...her funky first single off the new album, "Make Me Feel."
6. Dr. Dog, Critical Equation (April 27).
You'll like it if you like...the lead single.
7. Willie Nelson, Last Man Standing (April 27).
You'll like it if you like...Willie Nelson. And country-tinged meditations on mortality, etc.
8. Beach House, "7 (May 11).
You'll like it if you like...when renowned dream pop bands cut their own album, sans producer, just in time for summer.
9. Courtney Barnett, Tell Me How You Really Feel (May 18).
You'll like it if you like...flip Australian rock n'rollers. Also, this.
10. CHVRCHES, Love is Dead (May 25)
You'll like it if you like...catchy Scottish synth-pop.
Photo credits, from top to bottom: HBO; Universal Pictures; Chris McKay/Getty Images; Taschen; Burak Cingi/Getty Images