If you want to liven up your next group dinner, you can invite a chef to prepare the evening's meal.
Or brush up on current events to charm your guests with sparkling conversation.
Or violently clear the table with a swooping arm motion and then challenge everyone to a competitive game of ping-pong on the very same table.
That last one will startle some, delight others, and only work if you have the new Amsterdam Ping Pong Table.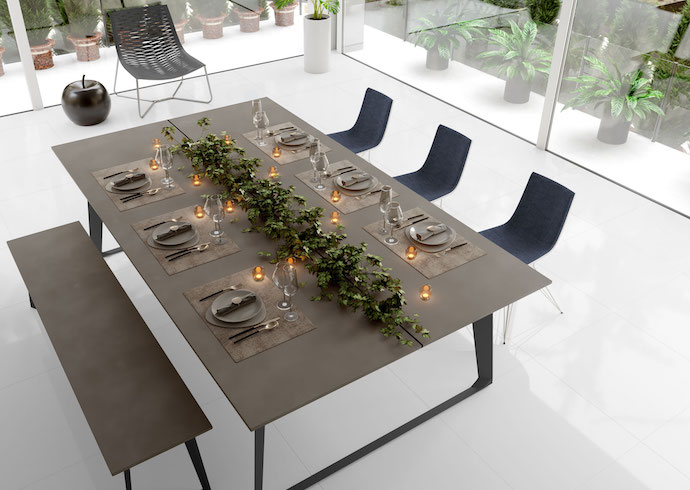 Before you ask, yes, of course the table is made to regulation specs. It's 108 inches long and 60 inches wide, so you can rest assured your impromptu tournaments are legitimate.
The indoor/outdoor table comes from Modloft. It's available in white or gray and made from a mixture of fiberglass and concrete, with steel powder-coated infinity legs and a perforated steel net that can be quickly connected and removed. It comes with two handcrafted bamboo paddles, so all you need is a ball and you're ready to play.
If you want to go full dining, you'll need to purchase the seating separately, but Modloft sells corresponding benches and chairs, so you can comfortably fit and feed eight guests before or after the competition.
Set up one of these space-saving hybrid tables on your patio or in your dining room, where it can accommodate dinners and recreation at a moment's notice. The possibilities for good times are numerous, as you never require a special occasion to break out the paddles.
But it also has real application for family gatherings during the holidays, when drinks are flowing and tension can only be resolved by a heated, non-contact sport.