After surviving Turner's Tolkien-length Selection Sunday broadcast, the 2018 NCAA Tournament bracket is finally complete. It's going to be a phenomenal few weeks of sneak-streaming games at work, losing money and eating fried things to soak up beer. But before we do all that, let's admit that one-and-done, combined with our busy lives, has cut down severely on how much college hoops we've watched this year (and the past several). Whether you were busy, disinterested, caught up in the NBA or enjoying post-peak TV, a quick primer is never a bad idea.
So let's get up to speed and get ourselves sounding extra smart for the tourney. The play-in games start tonight, so prepare to mainline the adrenaline of March Madness...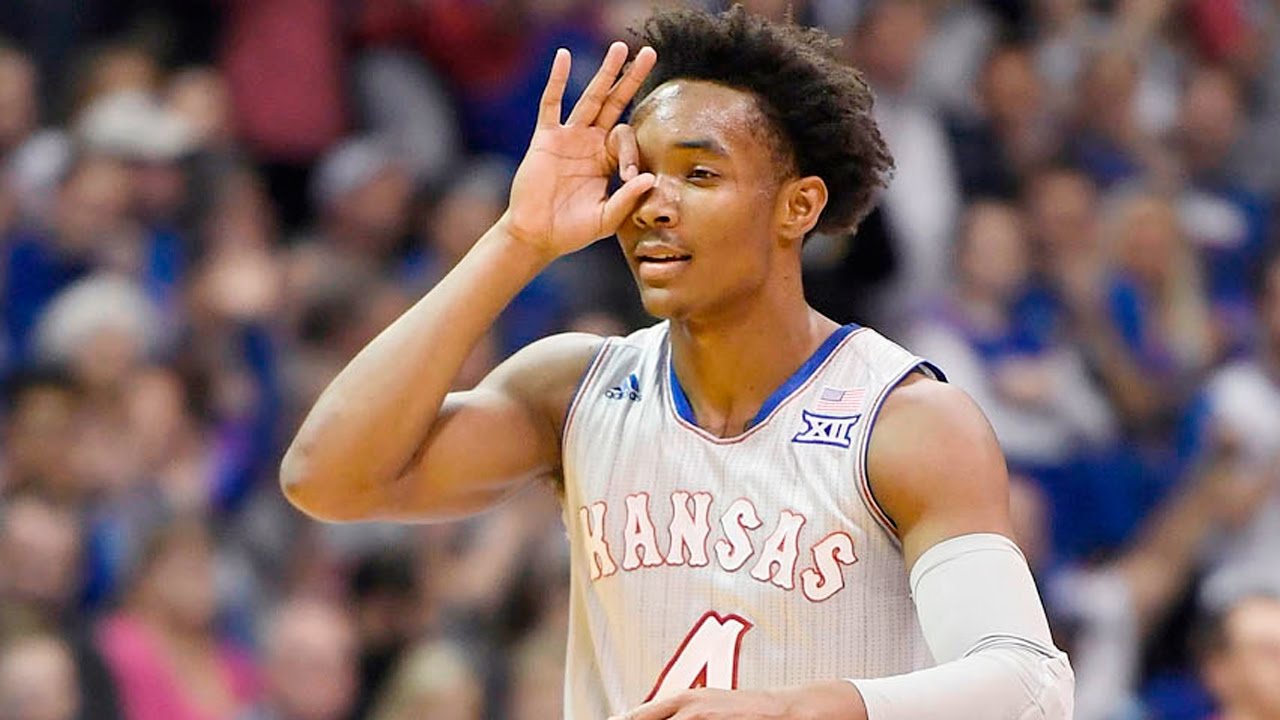 Who are this year's usual suspects? And are they favorites worth pulling for?
Villanova
If there is such thing as a personification of class in the NCAA right now, Philly's finest has it in their coach Jay Wright (who also happens to be a bona fide collegiate fashion icon). The Big East champs are also led by two big time closers with legitimate NBA aspirations in Mikal Bridges and Jalen Brunson, both of whom are finalists for this year's Wooden award. Unless you're a player or an alum from another school in this tournament, you could do worse than getting on board with 'Nova.
Virginia
Virginia boasts a blue-collar defense capable of sucking the life out of both A) opposing offenses and B) your soul as you watch on television. They are a basketball purist's wet dream, an NBA fan's worst—a hardwood dementor.
North Carolina
If you're a fan of extended greatness or gorgeous baby blue, the Tar Heels are your team. They're coming off back-to-back National Championship appearances and boast one of the best upperclassmen in the country in Joel Berry II—the Most Outstanding Player in last year's final win over Gonzaga.
Duke
My personal philosophy on rooting for Duke has never wavered:
Michigan St.
Under Head Coach Tom Izzo, Sparty has historically been one of March's most-beloved squads. Let's just say this year has brought a different narrative.
Kansas
Storied ball coach, dynamic All-American point guard with great hair, new Big-12 championship record: all reasons to like this Jayhawks team—both in spirit and bracket.
Arizona
Fans of the movie Blue Chips: you're going to 100 percent love this year's Arizona Wildcats team. Deandre Ayton is playing with quickness, size and athleticism worthy of the Shaquille O'Neal comparisons. And his head coach, Sean Miller, sweats with the kind of nerve and apprehension of someone who may have paid a cool $100,000 to get Ayton playing collegiate sports for him. If you're looking for pure, uncut basketball cocaine this tournament, you'll find it here.
Who are some fun, lovable underdogs to get on board with?
Providence
Providence Head Coach Ed Cooley ripped his pants in the Big East Championship—a game they almost stole from field favorite Villanova—and proceeded to call the remainder of the game in a makeshift ass-cape. I will be pulling for this superhero along with the sauce-heavy Kyron Cartwright all tournament long.
Cal State Fullerton
Cal State Fullerton's signature celebration is The Dumars pic.twitter.com/93t6cUTe7H
— Rodger Sherman (@rodger_sherman) March 11, 2018
Rhode Island
The color commentators for this week's Rhode Island broadcast can't wait to tell you how these Rams are anchored by a savvy group of veterans who can scrap with the best and force teams to make plays to beat them.
Stephen F. Austin
I had the pleasure of attending a Lumberjacks game at Barclays last year and I can't say enough about their delightful fans or their vicious use of full-court tenacity to create dumb turnovers.
Houston Cougars
The AAC champs tout impressive wins over Providence, Arkansas, Cincinnati and Wichita St. this season.
Loyola-Chicago
Handsome, minimalist uniforms? Check.
Extremely tiny basketball gym? Yep, check.
First time the Ramblers have made the tournament in 33 years? Seems that way.
Five players averaging double figures? We've got ourselves a potential sleeper.
Kentucky
OK, maybe this team is more appropriately labeled a "wild card" than an underdog—they could lose in the first round as easily as they could make a Final Four run. But what is March without an insufferable Kentucky team bulldozing their way through the hopes and dreams of teams like Arizona, Virginia and Cincinnati?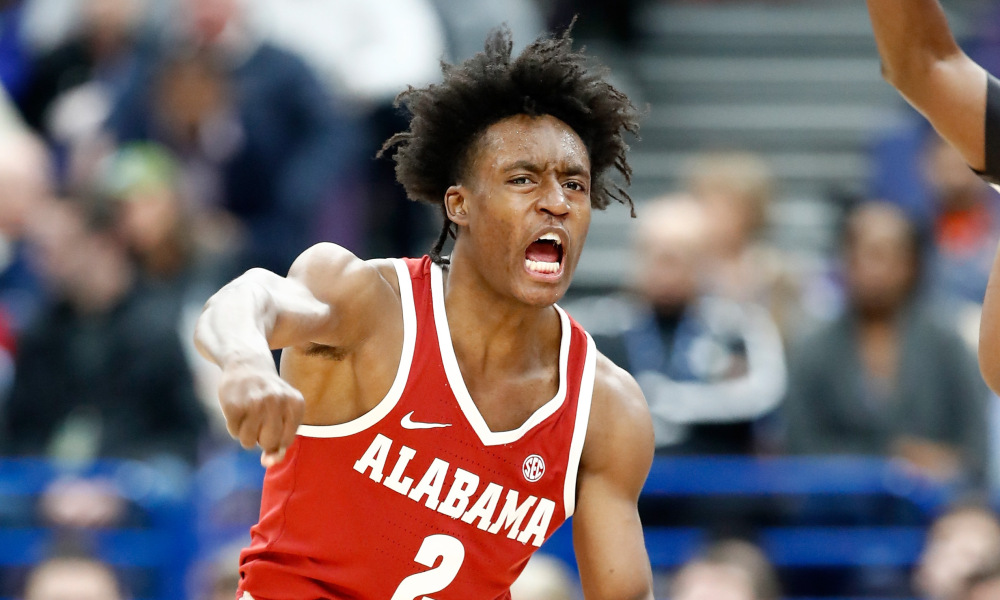 Are there any future NBA lottery picks carrying attractive yet unreliable schools this year?
There sure are! Let's run through a few:
Collin Sexton, Alabama
Sexton has been a walking stick of basketball dynamite these past few weeks, proving he can translate his athleticism into mind-numbing crunch time minutes for Avery Johnson's budding SEC squad.
Trae Young, Oklahoma
Trae Young's inability to win games in February combined with his stark refusal to get a haircut that doesn't make him look like a 2-month-old toddler with a mustache is one of the more peculiar cases of the season. Just don't forget that this is the same dude who set the entire NCAA on fire for the first three months of the season. If Young gets going, so does Oklahoma.
Michael Porter Jr., Missouri
I know absolutely nothing of Michael Porter Jr. other than the fact that he is a surefire lottery selection. Which begs the question: Should we be getting our hopes up for an out-of-nowhere one-man cinderella legend such as this one?
Yes...yes, of course we should.
Mohamed Bamba, Texas
At 7' tall with a 7'9" wingspan, you've got a better shot launching a three at one of those bent-out-of-shape carnival hoops than getting a shot off over Bamba. He'll also dunk the spinal fluid out of your neck, in case you were wondering:
Are there any places with abnormally large televisions to watch my bracket fall apart this weekend?
Wow, funny you should ask, there certainly are.
Which team mascots should I refrain from showing my children this month?
The Providence Friar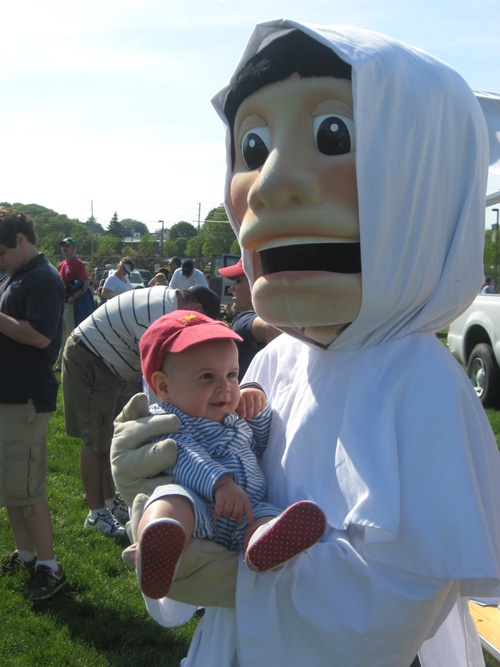 I can only assume the Friar ate this poor baby seconds after the photo was taken.
Purdue Pete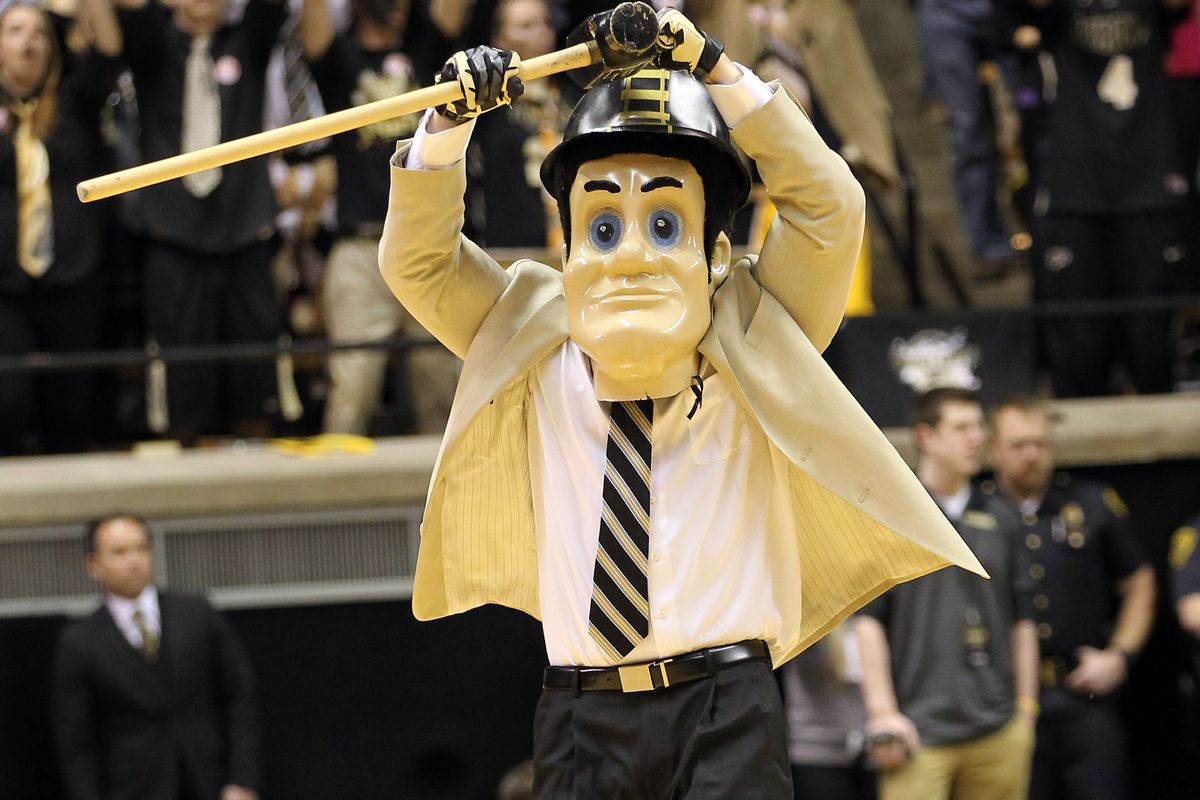 Count me all-the-way fucking out on Purdue Pete, who looks like a character from The Strangers fresh off a 5-day meth binge.
The Wichita St. WuShock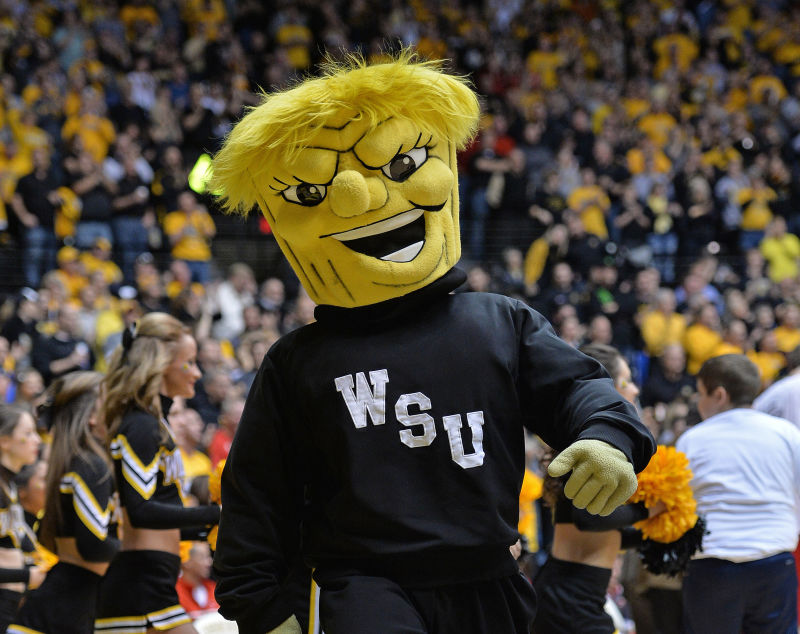 I guess at the very least, it's an astute masco-fication of whatever the hell a Shocker is.