If you're like me or the 99.52% of ESPN brackets that didn't have Chicago-Loyola in the Final Four, you probably don't much care who the hell wins the NCAA tournament this weekend. And that's fine. That's how it went down last year, and the year before that, and it's probably how the tournament will unfold next year, too. But that doesn't mean it isn't worth watching. Think back to last year's down-to-the-wire title game between UNC and Gonzaga, or Kris Jenkins' Villanova buzzer-beater to sink the Tar Heels a year prior, and you've got all the couch fuel you need to sink into Saturday's games.
All that said, it never hurts to declare an undying fandom to a completely unfamiliar University you'll probably never think about again—a family to ride or die with over the course of the next four days. We're here to help you do just that, and boy, we've got some outstanding juice going for each and every one. Here's three reasons to root for every team remaining, starting with the obvious.
Loyola-Chicago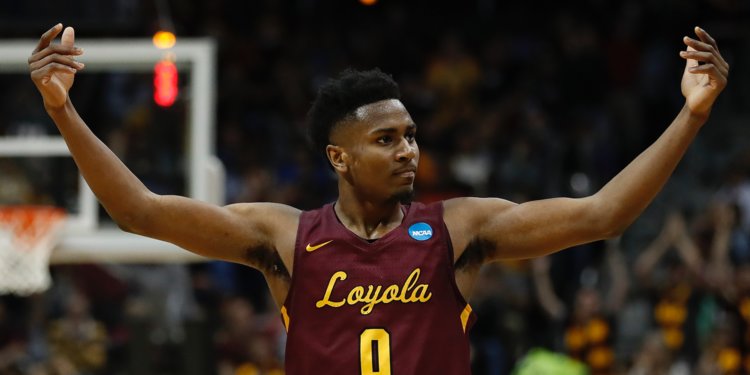 The Elder Nun
I don't love that Sister Jean has overshadowed a remarkable head coaching job from poor Porter Moser, whose offense has been playing patient, lights out basketball against some the top programs in the country (even if a small part of me 100 percent does love this). I'm also not psyched on the idea of Loyola licensing Sister Jean's name and image while the NCAA continues to pound its fists at anyone receiving financial help on the count of their talent and likeness. That being said, have I been staring at this GIF of Sister Jean eating popcorn in a Gryffindor scarf for the past five minutes?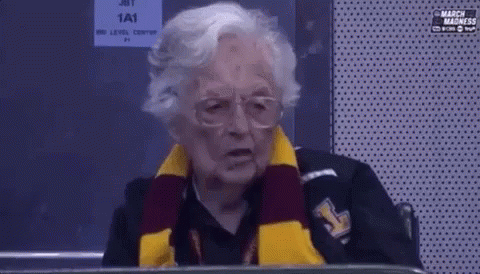 Yes. Yes I have.
The Ramblers were named after homeless people.
Loyola embraced the name in 1926, when their football team would wander about playing stadiums all over the country. In 1985, "Bo the Rambler" was introduced as the team's mascot (Bo being short for hobo), which was later changed to a wolf due to the fact that maybe labeling your sports team homeless wasn't such a super great idea.
Regardless, there's something to be said for a small group of hobos—in gorgeous uniforms—wandering into an NBA arena with the mindset that they can beat this Michigan team (which they can).
Loyola would become the highest-seeded team to ever win a National Championship.
And by a long shot, at that. The highest seeded team to ever win the whole damn thing was 8-seed Villanova in 1985, who took down Georgetown in the final. If your into witnessing history, this is your team (as if you weren't already knee-deep in overdraft fees shopping for Sister Jean apparel online).


Michigan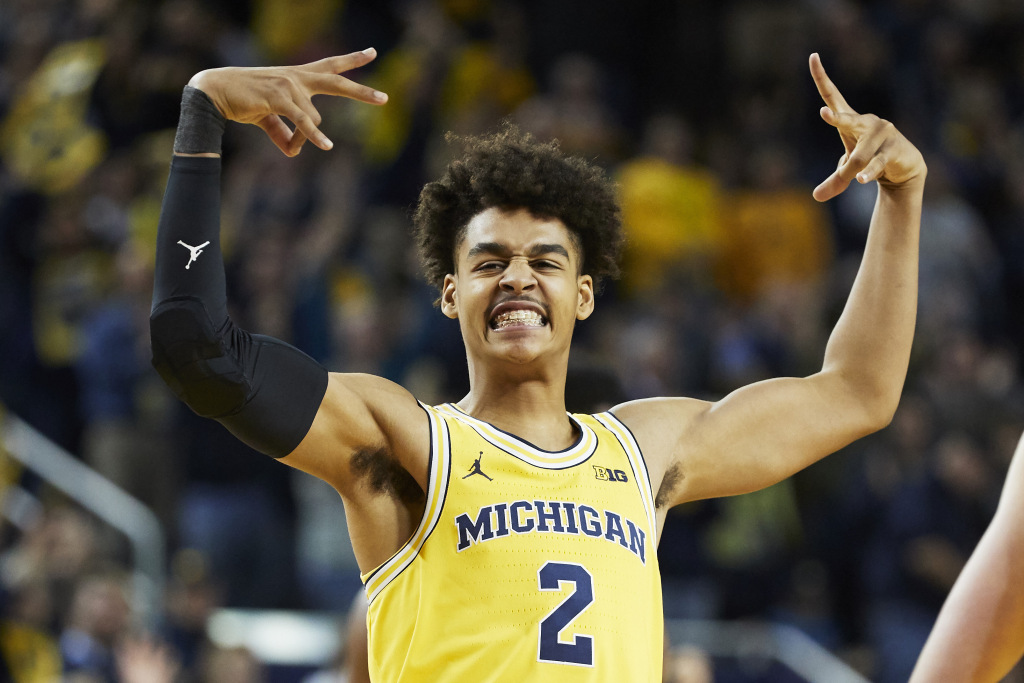 Jalen Rose's 100-year old grandma had the megasauce to clap back at Sister Jean.
Sister Jean, @jalenrose's grandma said see you at the Final Four … pic.twitter.com/vQwZkbMdHh
— Get Up (@Get_Up) March 26, 2018
I'd like to purchase the rights to the Mary Belle Hicks v. Sister Jean Celebrity Deathmatch immediately, please.
Head Coach John Beilein is looking to grab his first national title.
The massively underrated ball coach would escape a BIG (Ten) shadow currently cast by Michigan St. Coach Tom Izzo. (That was a Big Ten pun. You may now exit your browser.)
Freshman Jordan Poole is a crafty, unparalleled celebrator.
After hitting one from the parking lot to send Michigan to the Sweet 16, Jordan Poole celebrated by sprinting a full victory lap around the court, all while avoiding endless attempts at a pileup from teammates like an elated game of capture the flag. My favorite capturing of the moment has to be the shot below, which if you were given zero context, looks like a basketball reimagining of Get Out starring Michigan forward Mo Wagner: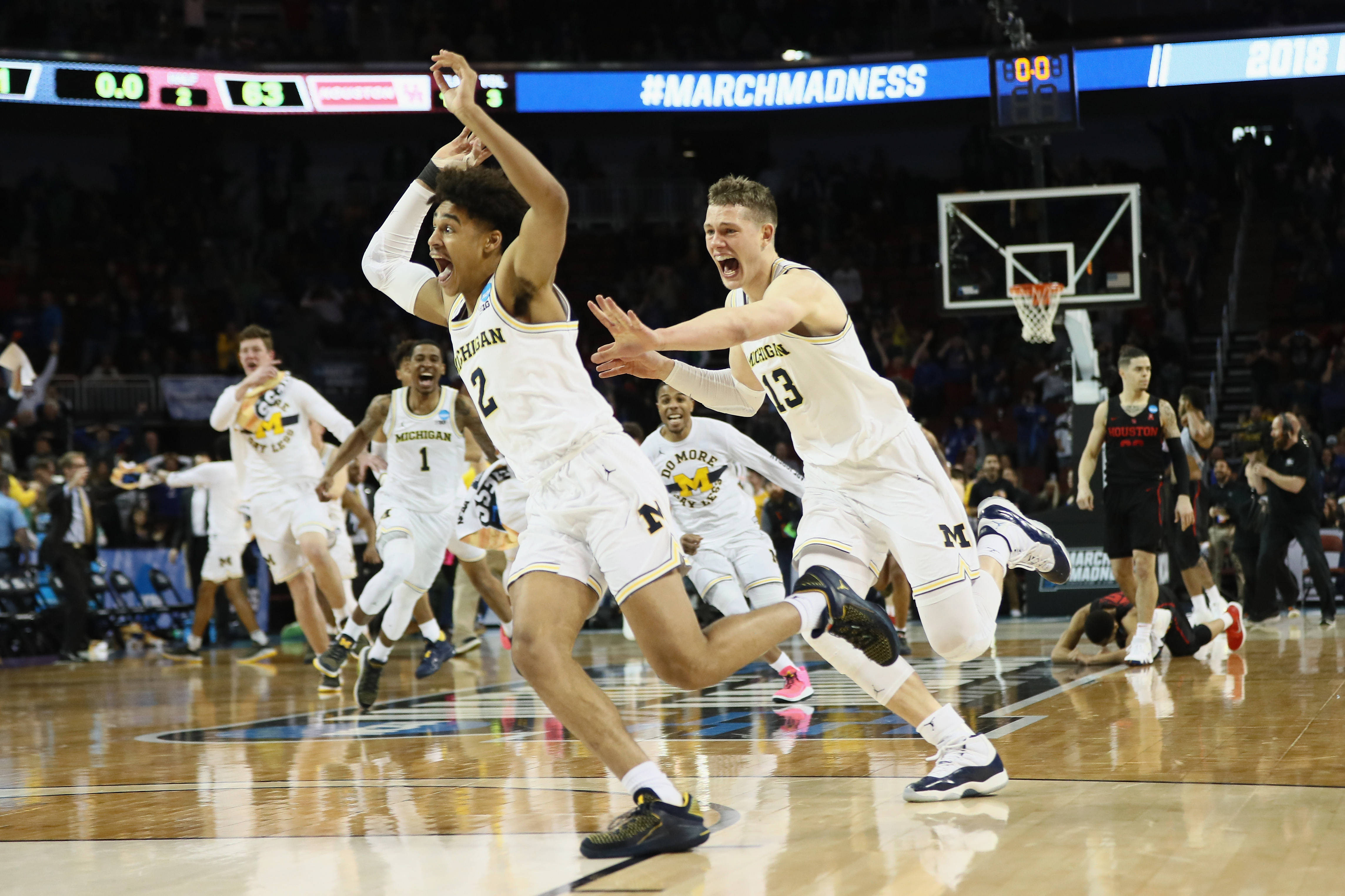 (Here's where you let it sink in that Jordan Poole is a two-letter difference from Jordan Peele and, again, exit your browser.)
Kansas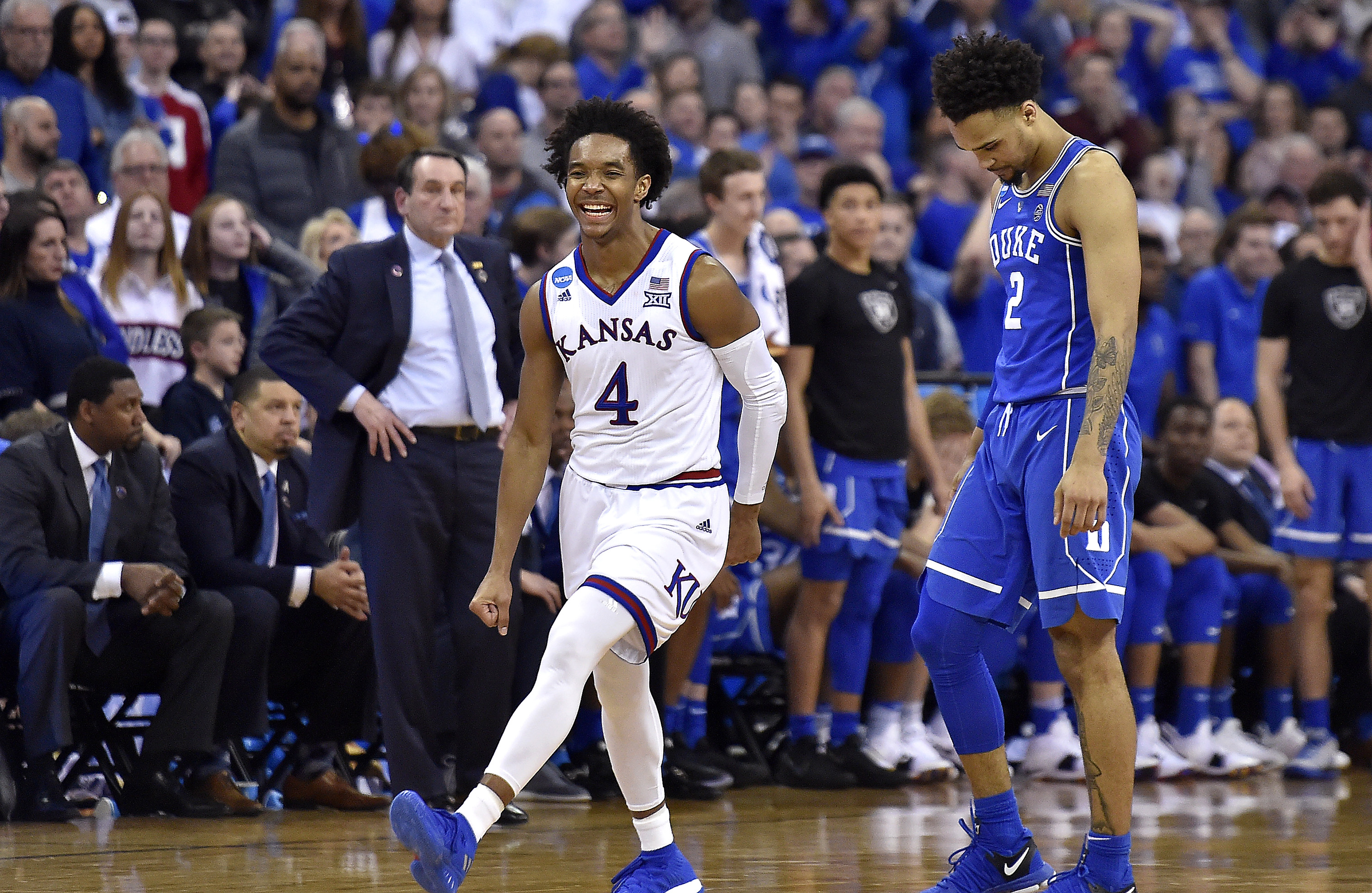 Devonte' Graham and Malik Newman are as fun as any duo in the country when they have it going. Graham, a First Team All-American, finally has a bona fide sidekick in Newman, who poured in 32 points in their Elite Eight victory over Duke (which, if you can tell from the photo above, is always a very joyous occasion).
Silvio De Sousa will see his parents for the first time in a year when they travel to watch him play in Saturday's game.
If you prefer a heartwarming narrative to an elite backcourt, check out De Sousa, whose parents are traveling all the way from Angola to watch him play. The same will also hopefully be said for fellow teammate Udoka Azubuike, whose parents are working with Kansas officials to try and make their way to San Antonio from Delta, Nigeria. And while we're on the topic of Azubuike and De Sousa....
They will dunk you directly into Middle-earth.
Villanova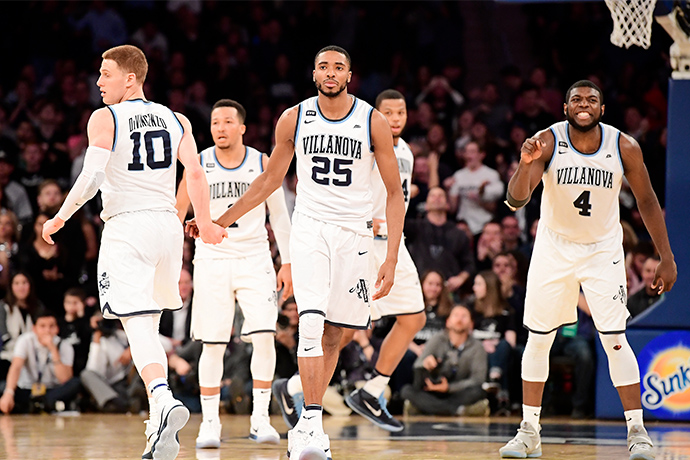 This team is absolutely stacked.
The Wildcats boast the greatest bevy of talent in the tournament led by NBA prospects Mikal Bridges and Jalen Brunson. If you're into witnessing great teams do historically great things, this one's kind of a no-brainer.
A win could spark a legitimate dynasty conversation.
Fresh off their win in the 2016 National Championship, another could position them for a "Greatest Dynasties of All-Time" type of run, considering they'll bring back another monster squad next year. This would frankly be cool to see unless you're school of choice happens to not be Villanova at all. (Can you tell I'm running out of reasons to root for Villanova yet? How about now...)
Head Coach Jay Wright: handsome, well-dressed, nice smile.
I'm not sure why anyone would root for a team based on their coach's sex appeal but then again 95% of America is pulling for a team based solely on the flare of a 98-year-old nun. Enjoy the Final Four!