The Masters officially gets underway this Thursday at Augusta National, heralding the beginning of golf season for the majority of the sports-watching public, who kind of care about golf but not enough to really pay attention from October through March. It's the first major of the year, and it's also perhaps the most fun—returning to Augusta, even via TV, is like seeing an old friend again, who just wants to rehash your best moments together, like Tiger's miracle putt and Phil's second shot from the woods on 13. It's familiar, it's inherently nostalgic, it's historic: it is, truly, in the immortal words of Jim Nantz, a tradition unlike any other.
Plus: for the first time since 2015, Tiger Woods is back in the field, and in his best form in years. Rory McIlroy, fresh off a win at the Arnold Palmer Invitational, is looking to capture his first Masters win and complete a career grand slam. Even Jordan Spieth, who was experiencing something of an early-season slump, appears to be heating up. As trite as it is to say it, this year's tournament is shaping up to the most exciting Masters in a long time.
To catch you up, we've put together a handy, hurried person's gambling guide to this weekend's action. Unless otherwise stipulated, I've taken the odds from Bovada—that said, it would be wise to check as many other books as you can (like BetDSI and SportsBook) before placing bets, because odds may very well be variable from book to book. They're also liable to change, so note this article's publication date and don't yell at me.
Checking the Hype: Does Tiger Really Have a Chance?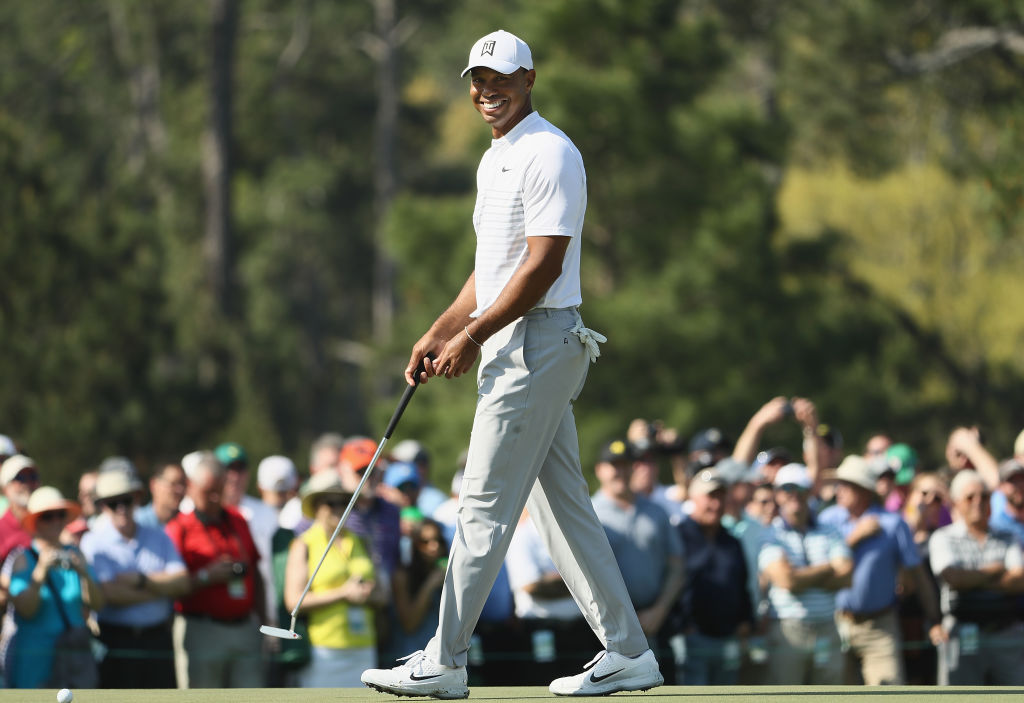 You may have heard by now: Tiger is back. Kind of. Coming off yet another back surgery, Woods—who has been plagued by injuries, physical, emotional and, err, sexual—it would appear the phenom is finally, actually healthy. And it shows: of his five starts this season, he's racked up three top tens, including a second place finish at the Valspar Championship and fifth place finish in a strong field at the Arnold Palmer Invitational. Depending on where you look, Tiger is currently either the betting favorite, or close to it—he's a 10/1 favorite (with Jordan Spieth) at SportsBook, and a 14/1 frontrunner on Bovada, behind just Spieth, Rory McIlroy and Dustin Johnson.
While it's clear Tiger's comeback is no joke—and that he certainly has the capacity to win, again—many fellow players, and Woods's ex-coach, Hank Haney, have scoffed at Woods's Masters odds. Keep in mind: Woods hasn't won a tournament since 2013, and he hasn't won a major since 2008. But betting on golf relies heavily on perception. Not only is Woods the most famous golfer in the world, but people want to see him win—which mean they're betting on him to do so at a rate inconsistent with his actual odds of winning.
Does Tiger have a chance of winning this weekend? Certainly (although, given his proclivity towards irons off the tee, and trouble with the driver, many, including me, are very cautiously optimistic).
Should you bet on him to win at those current odds? Probably not. It would make much more sense to bet on him to place in the top 10, where he's even money (or even to place in the top 5, where he's +250).
The Frontrunner Narratives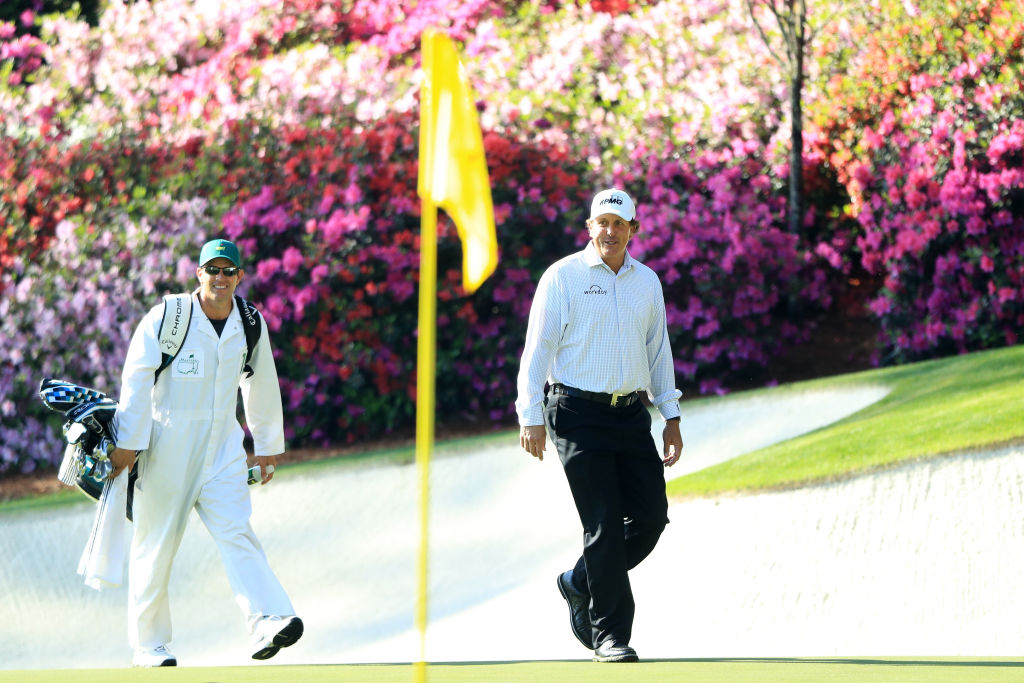 The Old Lefty: At 47, Phil Mickelson, were he to win, would become the oldest Masters champion in history. There's reason to believe he will. First of all, he's done it three times. And he's also had a stellar 2018 so far, picking up a win at the World Golf Championship in Mexico City and four other top tens. He's a solid pick at 18/1.
The Spaniard Goes for the Two-Peat: Sergio Garcia was long due for a major win when he picked up his first at Augusta last year. Only three players have ever won back-to-back Masters: Jack Nicklaus, Nick Faldo and Tiger Woods. But you can't count Garcia out: he has three top tens in his last four starts. (Odds: 28/1)
The Best Player in the World and One Elusive Green Jacket: Dustin Johnson is currently the number one-ranked golfer in the world, but he's yet to win the Masters. Many assume this will finally be his year; he's placed in the top ten the previous two years, and has already picked up a win this year at the Sentry Tournament of Champions. (Odds: 11/1)
Rory Goes for the Career Grand Slam: It's kind of crazy to think that Rory McIlroy still hasn't won the Masters. Having finished in the top ten the last four years, it seems likely he'll break through and win sooner rather than later. I'd bet on sooner: he's hot off a win at the Arnold Palmer Invitational last month, and he'll have no problem overpowering Augusta's par 5s. (Odds: 10/1)
Always the Runner-Up, Never the Winner?: If there was anyone to bet on this week to win, it might be Justin Rose. The Englishman lost to Sergio Garcia last year in a playoff (and was runner-up in 2015 as well). And just consider this statistic: nine winners were runners-up the year before they won. (Odds: 14/1)
Bubba's Back: Unlike other majors, the courses of which rotate year to year, when it comes to the Masters, previous experience matters. Bubba Watson, the big-swinging lefty with a garish pink driver, has won twice at Augusta, despite not winning any other majors. He's also won twice this year already, at the WGC-Dell Technologies Match Play and Genesis Open. Odds are, he'll be in the mix come Sunday. (Odds: 16/1)
Proceed with Caution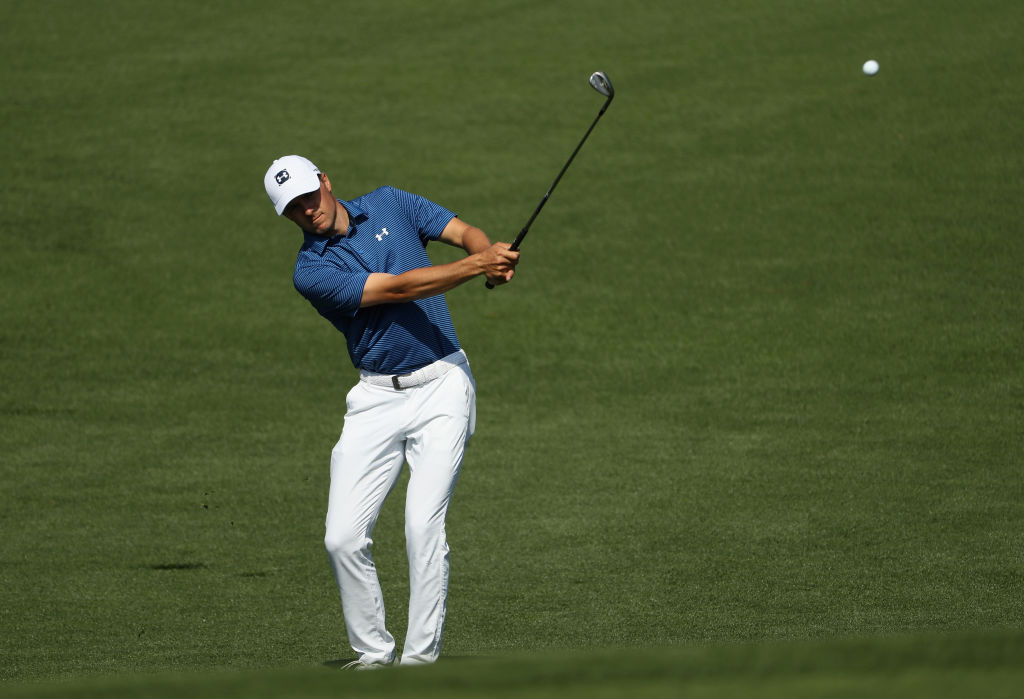 A Somewhat Slumpin' Jordan Spieth: Yes, Jordan Spieth has won the Masters before. And yes, he had a strong finish at last week's Houston Open. But prior to that, Spieth hasn't been his usual self, particularly when it comes to putting: he ranks 204th on tour in total putting, and 128th in three-putt avoidance—an important statistic to consider in light of Augusta's slippery greens. He's the favorite (at least on Bovada), and he could have a good week. But, well, just sayin'...(Odds: 9/1)
The Rickie Fowler Bubble: Rickie Fowler, what with this boisterous style and Puma sponsorship and fratty Snapchat persona, is one of the most beloved players on tour. According to Westgate, no one has more money on them to win this year's Masters than he does. But beware: Fowler still has no major wins, and only four PGA Tour wins in his career. (Odds: 22/1)
The Young Gun: It's easy to get behind 24-year-old Justin Thomas. Over the past year, he's played better golf than anyone else, winning four times since last August, including the 2017 PGA Championship. But Thomas is still relatively unproven at Augusta, where he's only competed twice, and where he's never finished under par. His raw talent may very well outweigh his lack of experience here. Yet it bears repeating: the Masters is one of those tournaments that tends to reward know-how. (Odds: 11/1)
Longshots to Keep an Eye on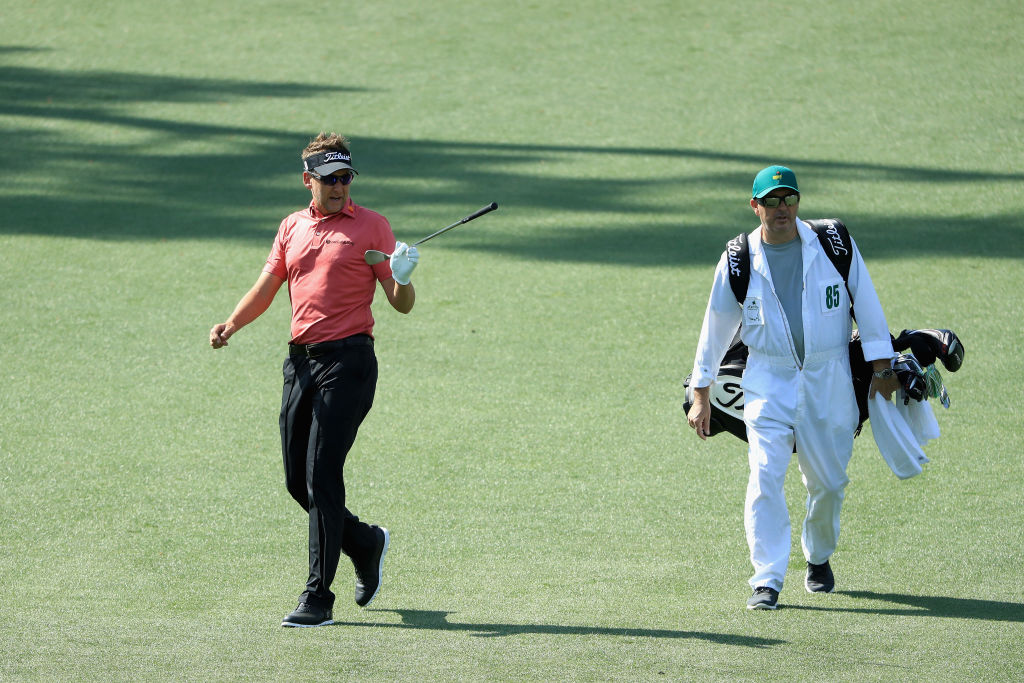 Ian Poulter: The ostentatious British vet won last week's Houston Open to earn himself a spot in the field this week. To be fair: only three players in history have won the Masters after winning the tournament the week previous. To be also fair: Poulter is as streaky as they come, and when he gets hot with the putter, he can go very low. (Odds: 66/1)
Tony Finau: He's outside the top 30 in the world-rankings, but the 28-year-old is inside the top 10 on the FedEx rankings, with several top 10s (and one second-place finish). To boot: he's leading the PGA Tour in driving distance, and 20th in greens-in-regulation percentage. As the data wonks at FiveThirty Eight proved in a lengthy exploration last year, a good long game usually wins at the Masters—essentially, players gain more strokes on full-swings than chipping and putting. (Odds: 125/1)
A Brief Rundown of Favorable Prop Bets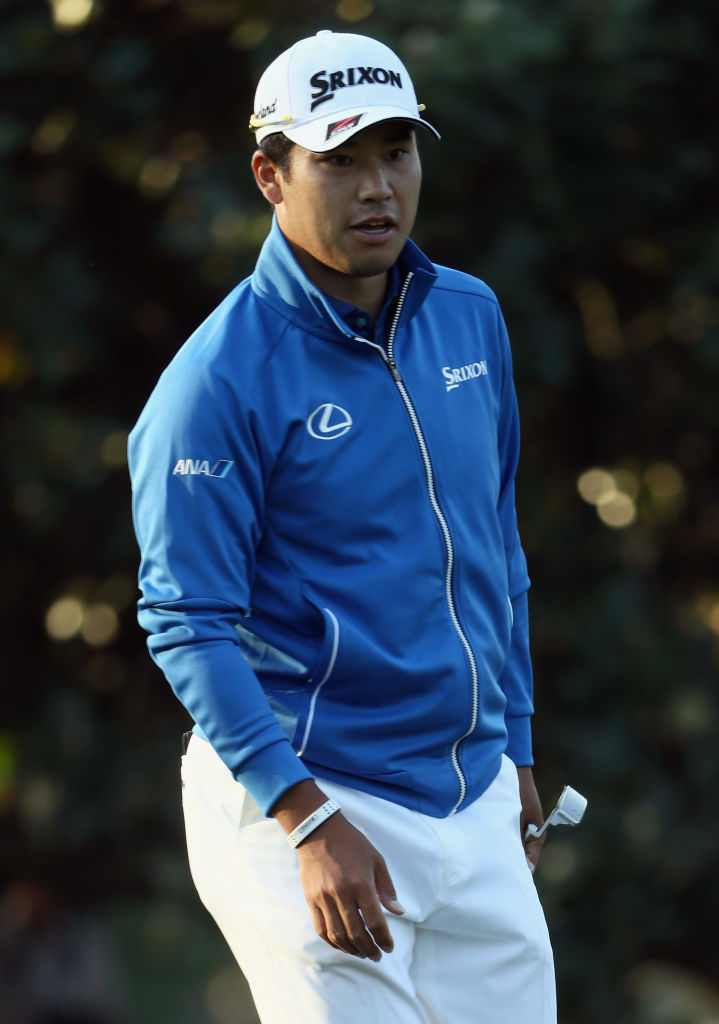 Top Asian Player: Hideki Matsuyama (ranked 6th in the world) at even money is a safe bet.
Will There Be a Hole in One?: Always a fun bet, regardless. Right now it's +115 for "no," which, no matter what the stats say, feels pretty good.
Will Tiger Woods record an eagle in the tournament?: At +125, "yes" seems like a good bet. The par 5s are notoriously short at Augusta; they really play like long par 4s. And you're going to be rooting for Tiger to make an eagle, anyway.
Will there be a playoff (on BetDSI)?: Who doesn't want to see a playoff? And at +235, it's not a bad bet.
Who will the winner hug first, other than his caddie (on BetDSI)?: Wife/Girlfriend at +125 feels like a lock.
Top 10 Finisher Bets: I would take a couple of these. It's much less of a flyer than picking the winner, and the odds are still favorable. The only players expected to finish in the top 10 are Rory McIlroy, Dustin Johnson, Jordan Spieth and Justin Thomas. Tiger Woods is even money. And you'll get pretty favorable odds on everyone from Rickie Fowler, to Jason Day, to Bubba Watson.
Tournament Matchup Bets (on SportsBook): If you're looking to spread your money around a bit, this is a great place to start. Basically, you're just picking one player to beat one other player, head-to-head, for the tournament. Tiger Woods is +115 over Jordan Spieth. Bubba Watson is +110 over Rickie Fowler. Jon Rahm, the young Spaniard, is +105 over Phil Mickelson. This may be a good spot to hedge some of those riskier bets.