The official start to the NBA Playoffs tends to serve as a glorified bat signal that the upcoming several months are going to be nothing short of outstanding. The league is stocked not only with talent, but with bright and shiny personalities beaming through our social media feeds. There will be confounding passes, relentless drama, jaw-dropping dunks and impossible threes drained from the damn parking lot. But in order to make the most of all the fun, we can all use some catching up. So let's get up to speed and have ourselves sounding extra smart the only way we know how: The Hurried Person's Guide.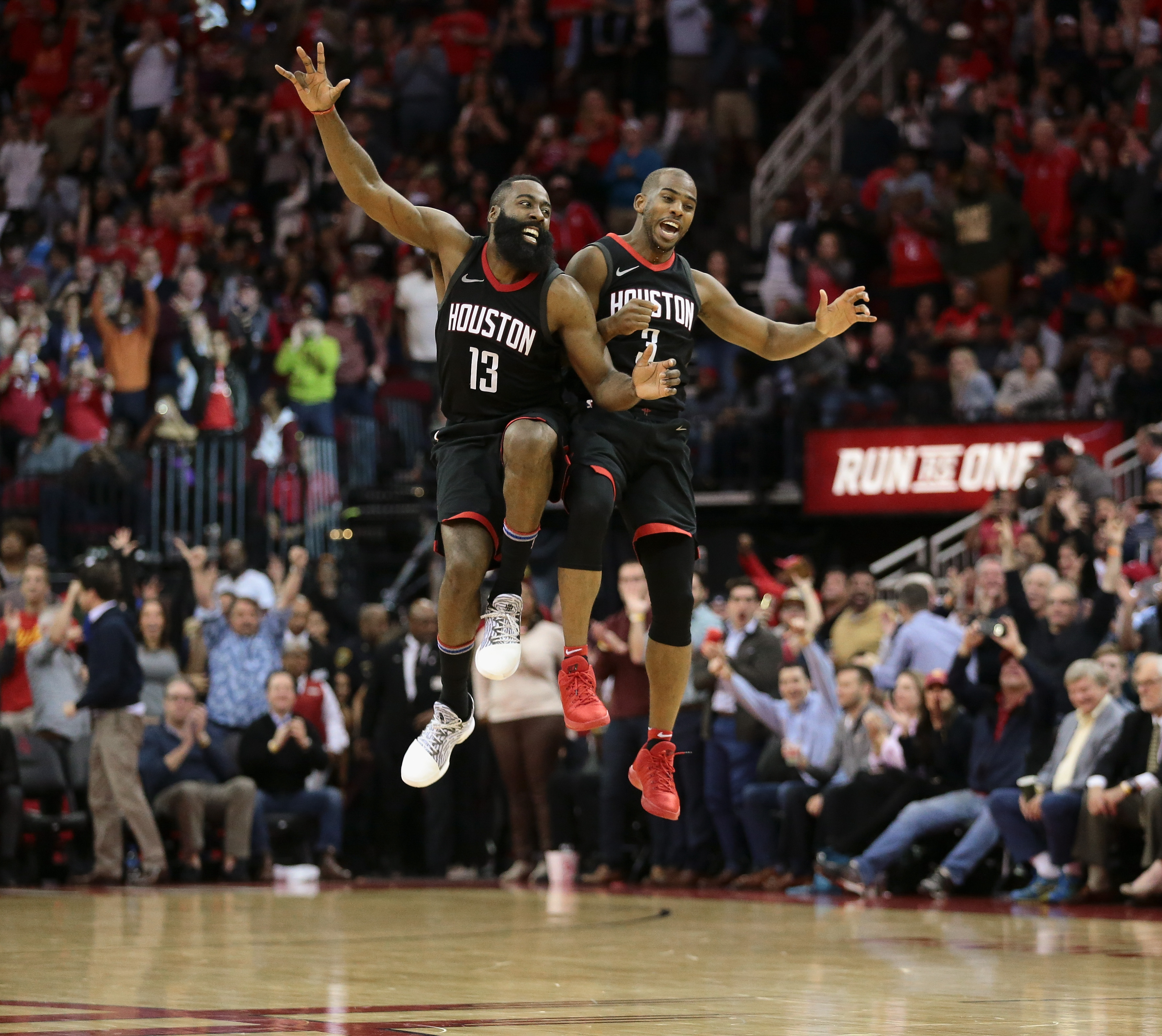 Who are this year's usual suspects? And are they favorites worth pulling for?
Houston Rockets
James Harden's spotty playoff past—headlined by a 10 point, 2 of 11 finish in last year's meltdown against San Antonio—is good enough reason to give any Rockets pundit pause. Couple that with the fact that Chris Paul hasn't even caught a whiff of a conference final throughout his perennial hall of fame career and it's difficult to call this team the definitive one-seed. Can you honestly sit there and convince yourself that Houston is capable of knocking off the Warriors? The same roster that ran through last year's playoffs with unprecedented ease?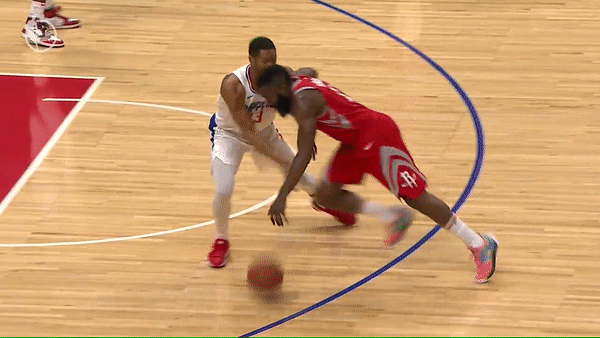 Yes, yes but can you really—
OK, but hear me—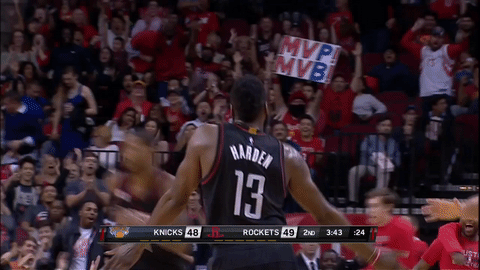 This team might burn down the entire 2018 playoffs.
Golden State Warriors
The reigning champs are this year's sleeping giants, as KD and company spent the final weeks of the regular season waltzing through .500 ball minus one Steph Curry. He's not set to return until the second round, which slaps a giant, honest-to-goodness question mark on this year's quest for the repeat. The good news? They still have Kevin Durant and Klay Thompson and Draymond Green and Steve Kerr and an incredible supporting cast and an arena louder than any in the league. But all you really need to hear to buy into this team is a gem of a story regarding Thompson's absence the day before dropping 60...
Cleveland Cavaliers
Reasons to count this Cavs team out:
A bombed out and depleted roster showing shades of '07 Cleveland.
Tristan Thompson.
An injury-prone Kevin Love.
A suddenly energized Eastern Conference.
Reasons to count this Cavs team in:
One of my favorite LBJ factoids: There are now seven year-olds on this planet whose entire basketball universe consists of nothing but LeBron James in the NBA Finals.
Toronto Raptors
The definitive one-seed in the East gets lumped in for the sake of consistency and good basketball, but does anyone actually think this team holds court with the above three teams? Toronto is a playoff favorite in the same sense that that guy who holds up the cards up in Love Actually is a favorite: it's endearing, and for a split-second you maybe think a predestined story arc will send them through to the promised land. But after a few watches it just kind of gets tired and corny and borderline strange. DeMar DeRozan is super fun though.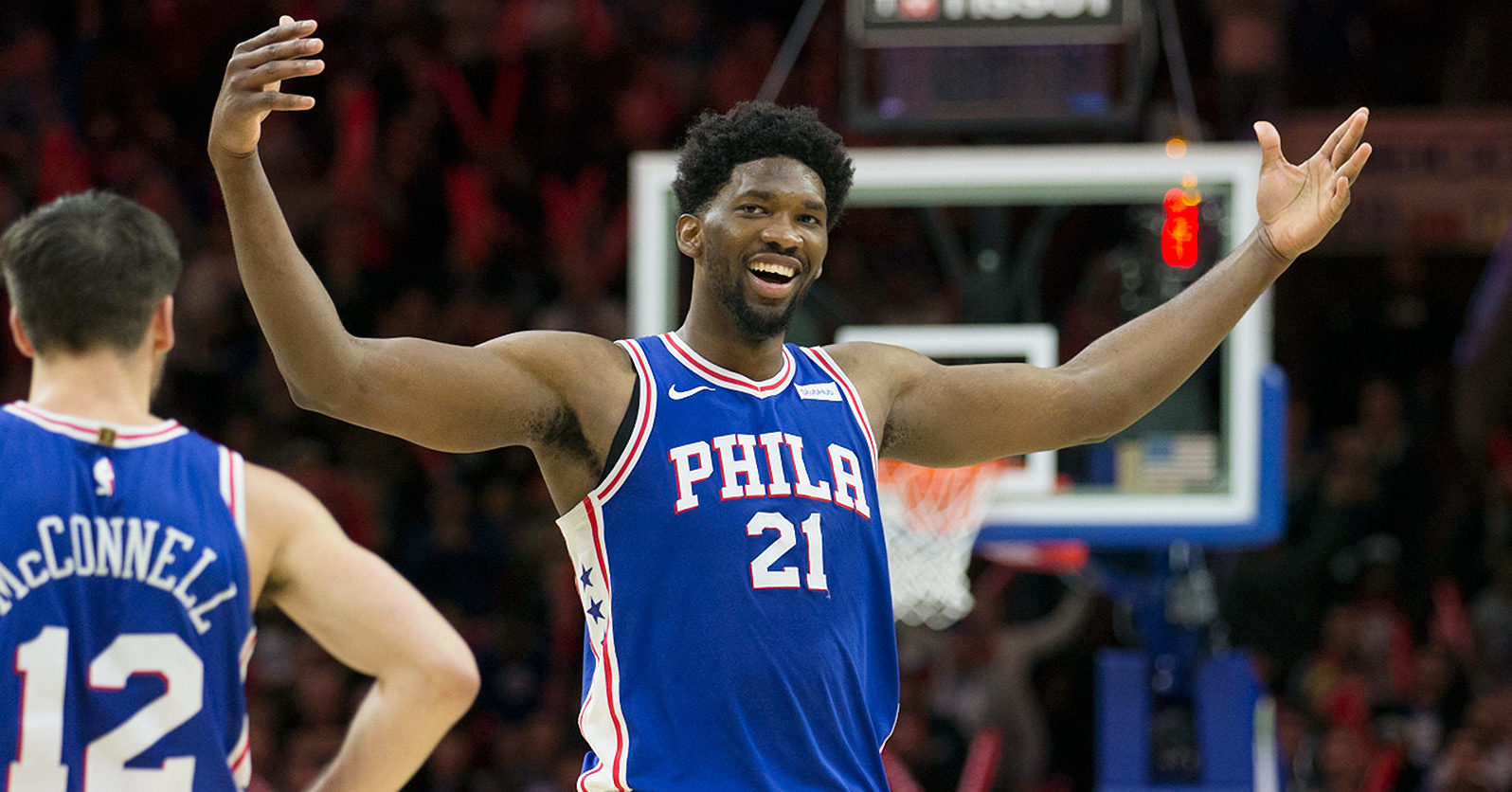 Who are some fun, lovable underdogs to get on board with?
There are so many of these, simply because the NBA is that loaded with talent and fun and drama and people who like to wear Phantom of the Opera masks and so on. Let's run through the lot.
Philadelphia 76ers
The hottest team in basketball also happens to be the most lovable (see: the aforementioned Phantom mask), with young faces like Ben Simmons (whose face is particularly handsome), Joel Embiid and Markelle Fultz (the best comeback story going right now) ready to barrel down what might be the easiest Finals path in the playoffs.
Milwaukee Bucks
I was going to write a thing here, but then I decided your next seven minutes will probably be best spent watching Giannis Antetokounmpo highlights:
Minnesota Timberwolves
The Wolves pulled themselves out of a 14-year playoff drought with the help of a heroic Jimmy Butler performance in game 82. Do they have what it takes to make it out of the first round? Probably (though almost certainly) not. But if you're going to aimlessly ride with any underdog this postseason, ride with Jimmy, and KAT, and Thibs and the gang. Minnesota deserves it.
Utah Jazz
The Cinderella five-seed has steamrolled through one of the most remarkable, mind blowing runs in basketball. I also challenge you to watch the first play of Donovan Mitchell's March highlight reel without spitting hot coffee onto your work computer.
Portland Trail Blazers
Rip City gets saddled into the underdogs column a little unfairly here, seeing as they're the three-seed in a loaded Western Conference led by an all-star point guard playing the best basketball of his life. But such is the collateral of being seeded under the two best teams in basketball. However, if you're looking for a squad to further fuel your anti-Warriors sentiments, Portland is the one. If Steph can't make it all the way back healthy, watch for Damian Lillard and CJ McCollum to give the Dubs some second round trouble.
Oklahoma City Thunder
It's strange to label a team with three future Hall of Famers an underdog, but that's where we are. They could bomb in the first round or go on a legitimate championship run and folks would still simply nod their heads and think, "This makes sense." I'm pulling for the latter, as more Russell Westbrook always means 1000% more joy.
Are there any injury-plagued teams competing as walking, living, breathing analogies to Chris Farley tumbling violently down a mountain in Black Sheep?
Why, yes: the Boston Celtics are currently competing as a walking, living, breathing analogy to Chris Farley tumbling violently down a mountain in Black Sheep.
Any decent gambling odds to make this postseason a little more interesting?
If you've got the cash and the itch, no doubt. The Cavs are an enticing bet to win it all at +650, considering they have one of the best players in NBA history playing lights out basketball. The 76ers, who may have the most well-equipped roster to dethrone the West, are also an enticing pick at +1500.
I feel like all of this presents a nice opportunity for a prestigious athletic brand to release a cool limited-edition sneaker. Any of that going on?
Wow, I'm glad I asked. Nike happens to be celebrating this year's playoff run with their "Art of a Champion" collection—its crown jewel being the iconic Kobe 1 Protros.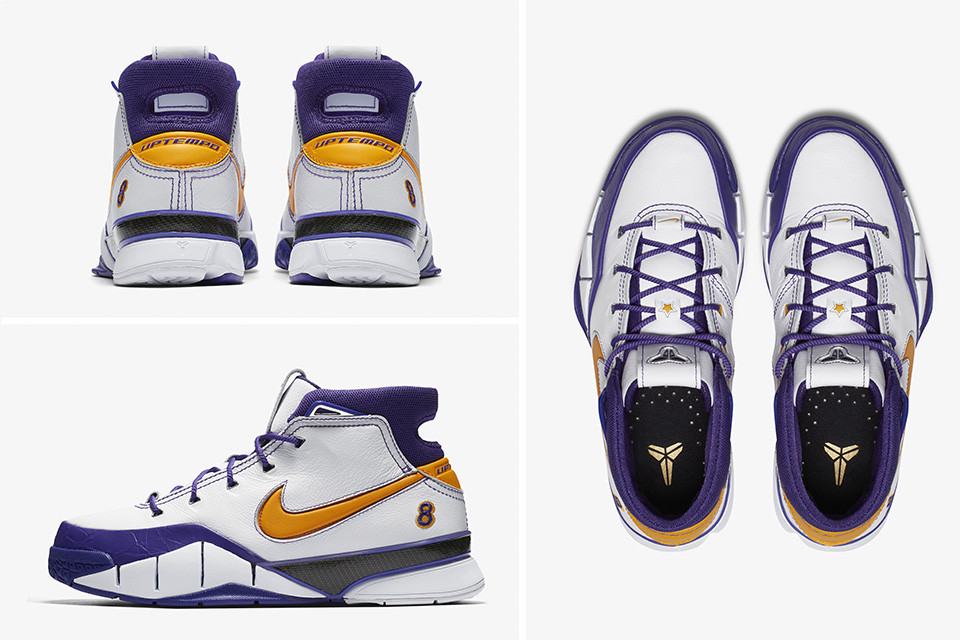 The final pair in the collection will be decided by this year's NBA champion. Meaning if the Rockets win, Nike gets to spend weeks figuring out a way to commemorate Adidas's most prized professional athlete hoisting the Larry O'Brien trophy.
Should I just bag all of this and watch the NHL playoffs instead?
No, you insensitive jerk. This is hands down, without-a-doubt the best part of the sports calendar year. And come July, all we're going to have is… baseball. Watch them both, and enjoy them equally. Just go knowing you will not find this:
Or this:
Or even this:
...in the NHL playoffs. Good day.