March Madness is mere days away. We trust that you've got your bracket in order, so all that's left to do: find the perfect spot to skip work and watch some basketball.
Since you'll need to park yourself in front of a TV for the next couple weeks, you might as well make it a nice one. Ideally, one of the largest in America.
To help with that, here are 13 of the biggest, brightest ways around the country to watch some plucky Cinderella ruin your bracket.
Don't worry, all these places serve beer.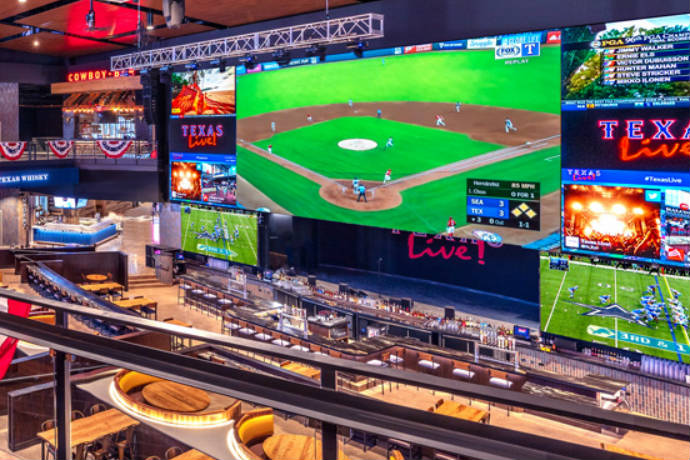 You knew Texas would go big. The Live! Arena at the Texas Live! complex is not only chock-full of exclamation points, but it's a multi-level sports haven with 35,000 square feet of eating, drinking and TVs. Of particular note: the 100-foot HD LED screen you see above, but with basketball on it. Texas Live!, Arlington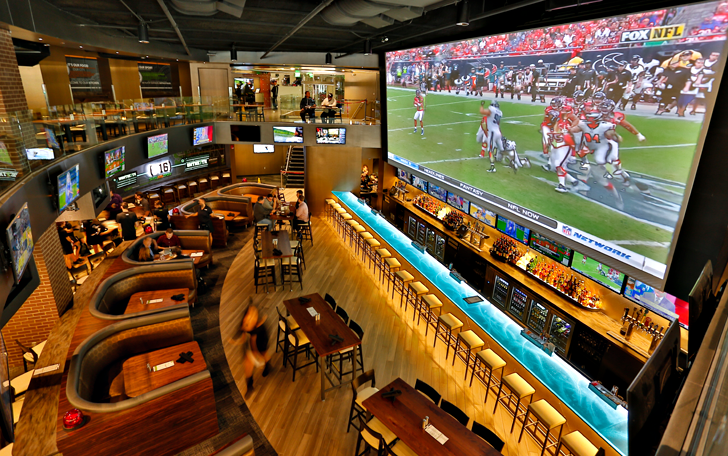 This year, you want to watch the tournament in Buffalo. We're just as surprised as you are. But see, the Harbor Center is home to a sports bar with a 38-foot screen that spans two stories. So it's basically a jumbotron. (716) Food and Sport, Buffalo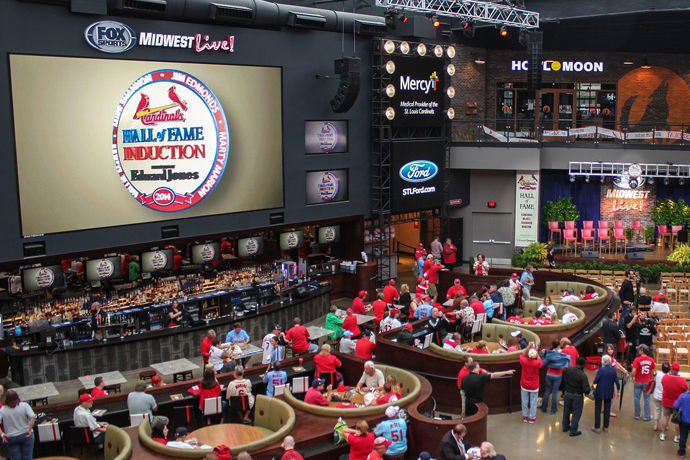 Not to be outdone, this behemoth of a St. Louis bar has a 40-foot LED screen, a retractable glass roof and, like its Texas cousin above, an exclamation point in its name. Fox Sports Midwest Live!, St. Louis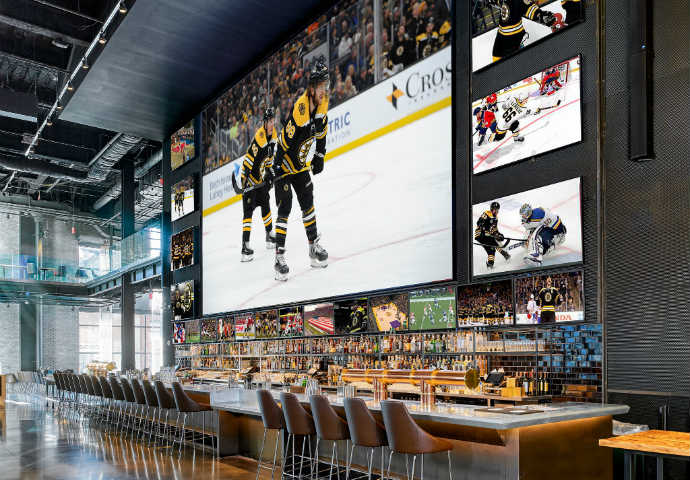 Located in the heart of Boston sports, right next to where the Celtics and Bruins play, you'll find Banners. Walk inside, and you'll find a 39.5-foot LED screen that is supposedly the largest on the east coast (sorry, Buffalo), plus 60 draft beers to keep you occupied during timeouts. Banners Kitchen and Tap, Boston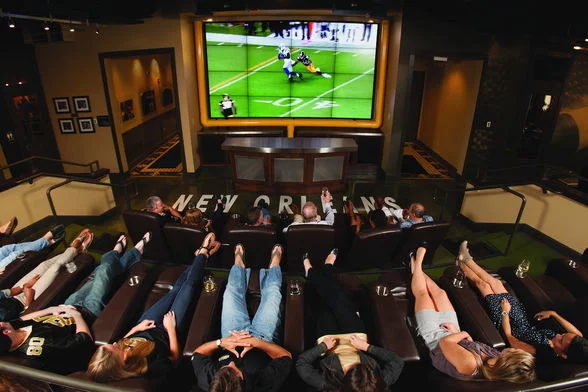 Archie Manning is not just a former NFL quarterback turned father to former NFL quarterbacks. He's also the owner of an eponymous New Orleans bar inside Harrah's casino. Reserve the leather recliners, and you'll be comfortably watching hoops on a 30-foot screen. Manning's Sports Bar & Grill, New Orleans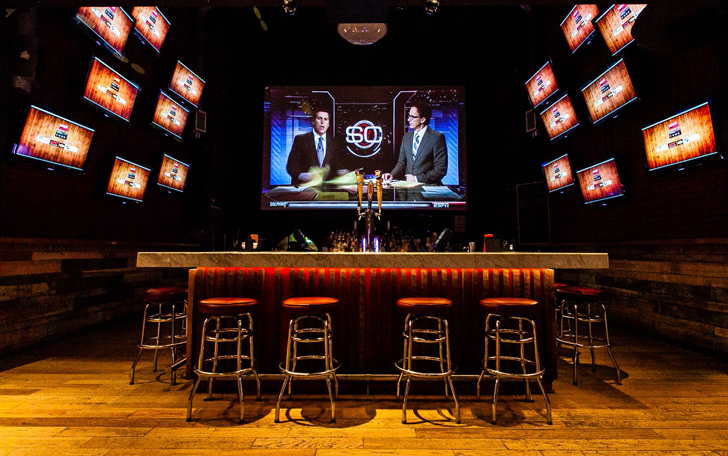 Here you're dealing with the self-proclaimed largest HD projector in DC at 240 inches. That's 20 feet. And despite what the above places say, that's big. Public Bar, Washington, DC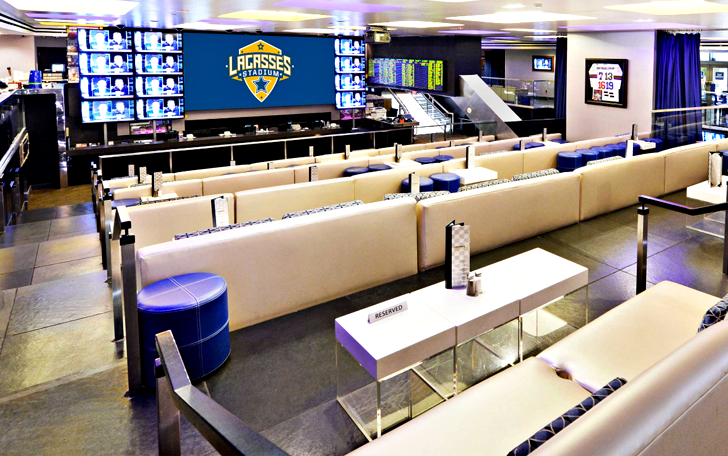 To replicate that at-the-game feeling, try this place with its luxury boxes, stadium-style seating, 100 HDTVs and center screen measuring in at a cool 16 by 9. And if you'd like to place a bet, good news, you're in Vegas. Lagasse's Stadium, Las Vegas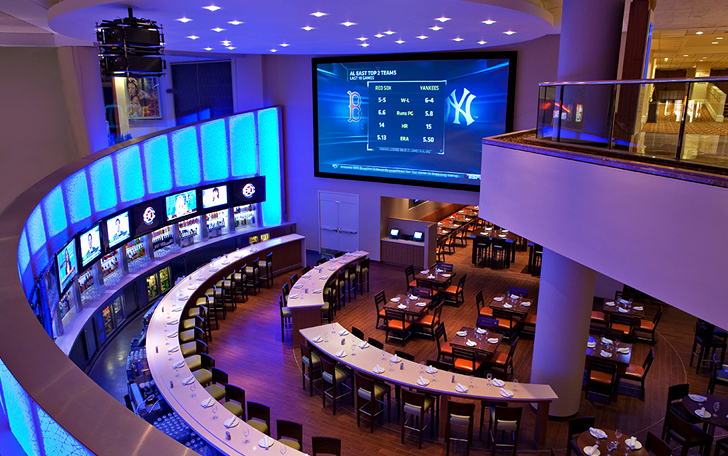 There's an entire wall of TVs behind the bar, but there's also a projection screen that's 20 by 11.5 feet. So, roughly the size of a Boston apartment. Champions, Boston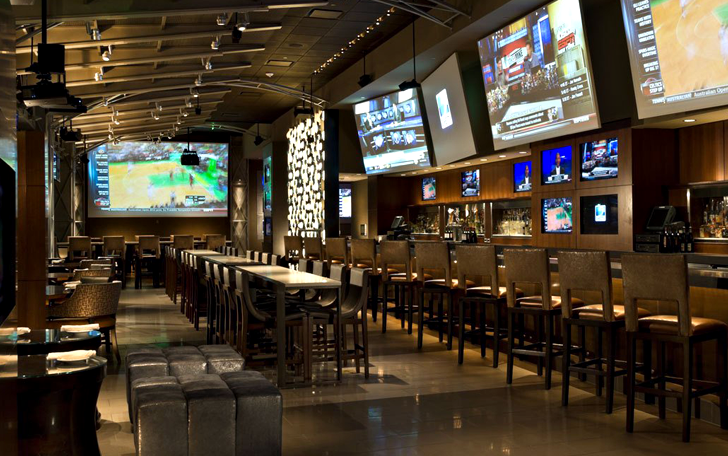 Walk toward the back and you'll find a 16-foot projection screen waiting for you. Sit down, have a drink, hold your neck at a slight incline and—yes, we just described how to watch TV. The Owners Box, Dallas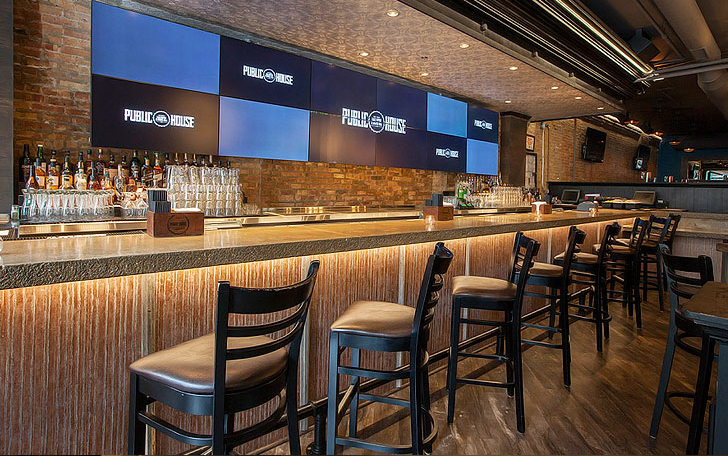 What it lacks in height, it makes up for with 30 feet of width spanning the length of the bar. Public House, Chicago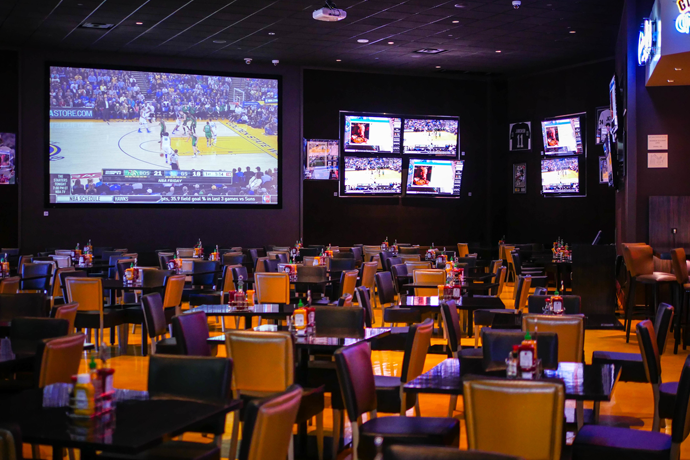 A couple of 200-inch projectors and a wall of TVs ensure there's not a bad seat in the house. Good for catching all the buzzer beaters while multitasking on some nachos. Zone 8 Sports Bar & Grill, San Jose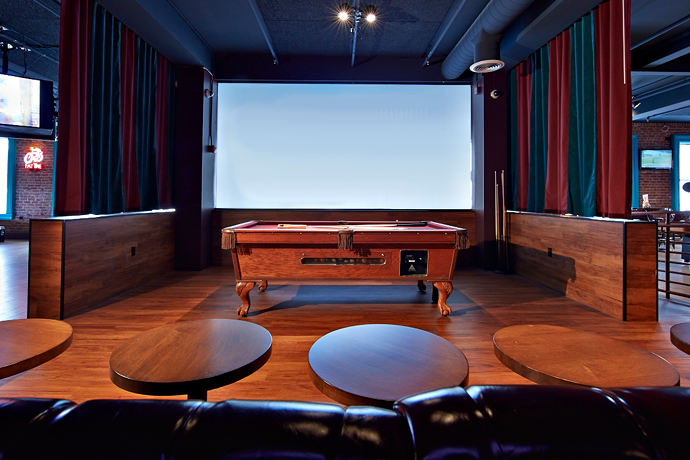 Play some pool, have a drink and watch your alma mater run the fast break in what amounts to a loud movie theater. All that can be accomplished here. Golden Gate Tap Room, San Francisco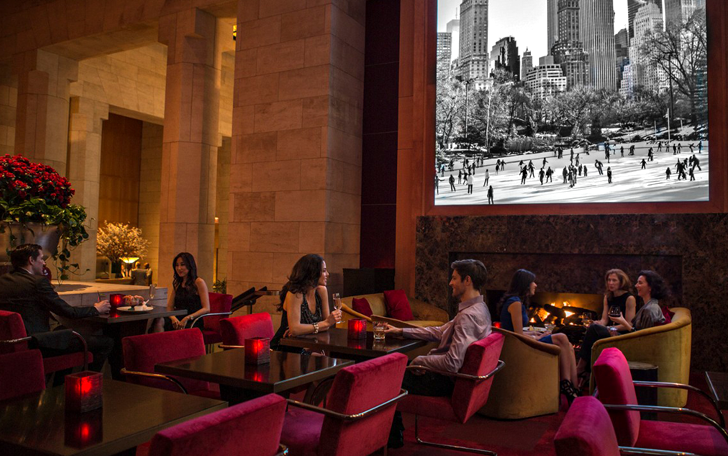 See that picture on the wall? It's really a 144-square-foot LED screen that shows all the big games. So if you'd like to start the wave somewhere you probably shouldn't, well... Ty Bar at the Four Seasons, New York
An original version of this article ran on March 9, 2017. It was last updated on March 10, 2019.