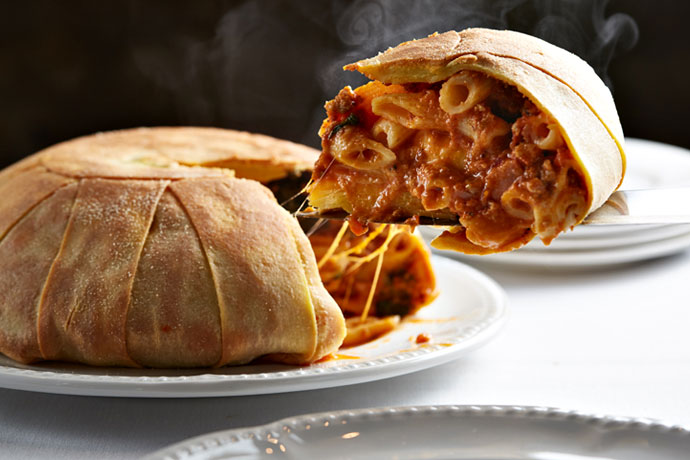 Tomorrow should really be a national holiday. A day of rest and mourning. A day to lie in bed with a burrito, a Bloody Mary and one of those comical cold packs on your head.
But since it's not, we've got a few things to help with the figurative hangover of this election season, and the literal hangover you'll be feeling tomorrow after a long night of watching the returns. While drinking.
So consult one. Consult them all. Call in sick. Do whatever is required to put these shenanigans behind you. You can do this. But you're going to need some breakfast first.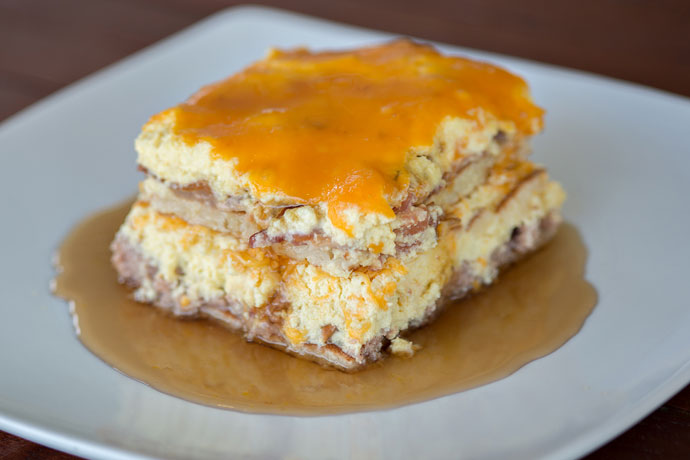 Pancake Lasagna
Pancake lasagna is the bipartisan answer to your splitting headache. It's a
multilayered miracle
of pancakes, sausage, eggs, cheese and bacon with maple béchamel in between. Apply liberally.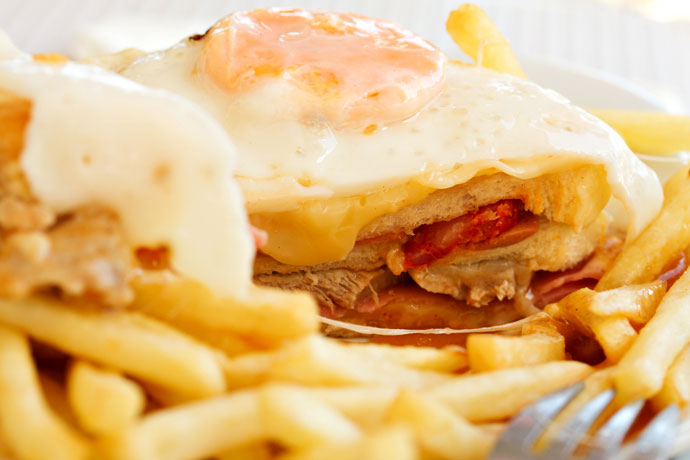 Francesinha
This Portuguese original starts with
cheese-covered bread
, is filled with ham, pork sausage and thin-cut steak, and gets topped with an egg. The whole thing is then surrounded with a moat of fries drenched in tomato-beer gravy. Okay, let the day continue.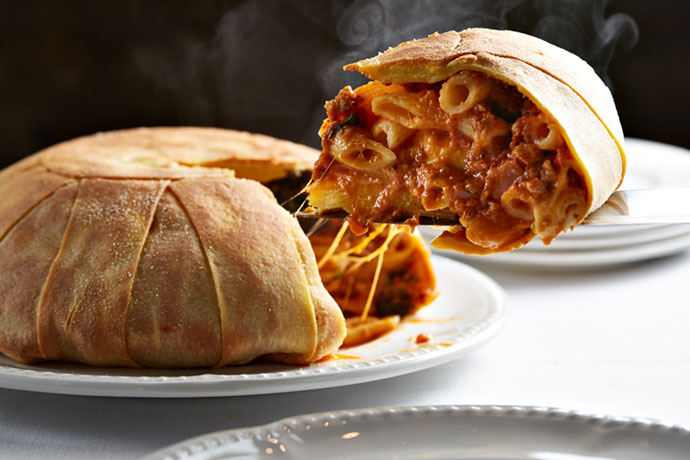 Timpano
What you've got here is a
Sicilian dome of dough
whose name translates to "drum." It's been generously filled with sausage, meatballs, mortadella, macaroni, mozzarella, tomato, spinach, braised pork, salami and eggs. Deploy in times of great hunger, political despondency, attack ad exhaustion and hangovers. Or whenever all four have conspired to make your head feel like an overworked snare drum.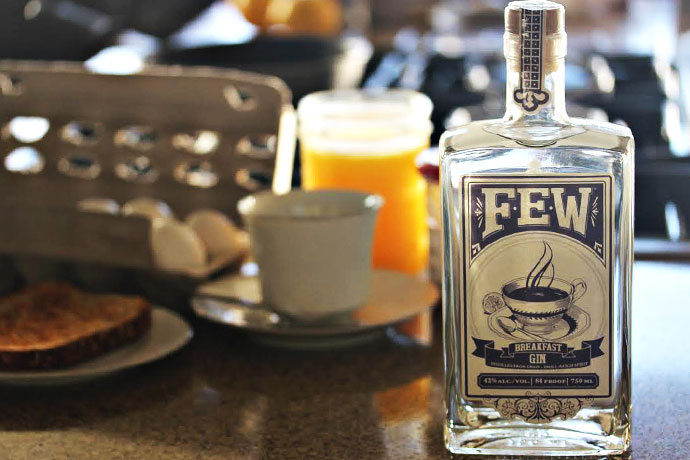 Few Breakfast Gin
There's no need to hide your intentions with this one. It's got "breakfast" right there in the name, so mix some into your orange juice, pour a dose straight into your coffee or whip up a
quick tea cocktail
. You earned it.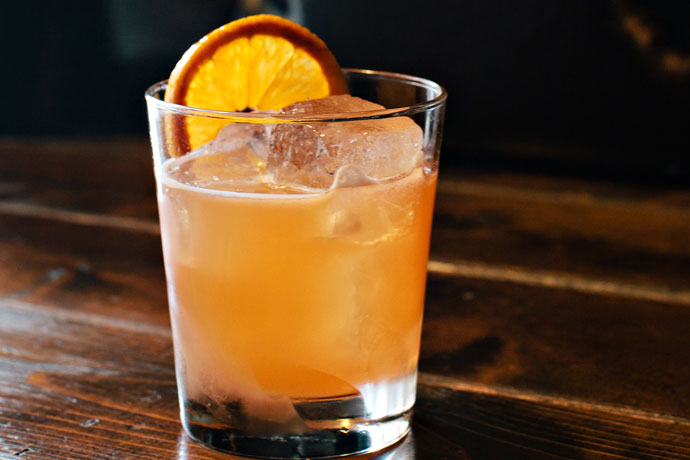 Silver Bulleit
If that gin didn't do the trick, try some bourbon, too.
This cocktail's got both
, plus some grapefruit juice for a dead-raising dose of vitamin C. Now, if
this
doesn't work, well, we're afraid we can't help you. Go back to bed and try again on Thursday.