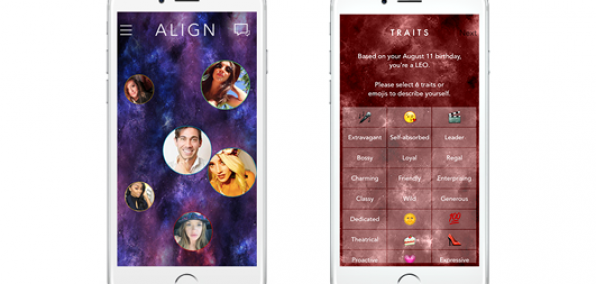 All these dating apps, and not a single one of them has taken into account the undeniable importance of astrological compatibility.

It's ludicrous.

It's unbelievable.

It's just not righ—

And then there was Align, an app that matches you with other users based on your star signs because, hey, some people might want to do that, available now.

So, if you're interested (or think you might be into someone who's interested), sign up and let them know your birthday and location and such.

Then, well, you'll choose the traits or emojis (but of course) that best describe you. These will change based on whether you're a Scorpio or a Libra or that sign with the ram or whatever it is.

From there, you'll receive five matches each day—presented in the form of glowing orbs surrounding your face in a sparkling night sky (again, but of course).

You can click through for a deeper dive into your compatibility, or just see if it's a match and start chatting.

The more compatible, the larger their orb.

Orb size matters.