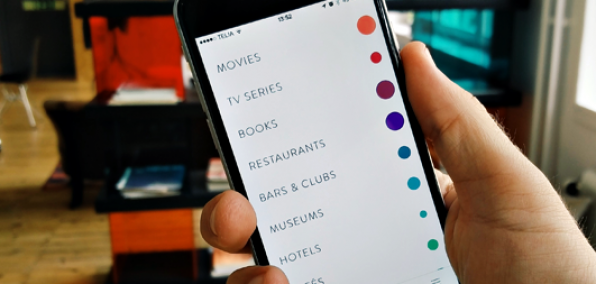 This is like scribbling notes on the back of your hand.

If your hand contained entire lists.

And those lists contained detailed descriptions of books, films and whatnots.

And you could delete them.

And your hand was a phone.

And hands could be phones.

This is Soon, an app that helps you keep track of stuff you want to do, see, visit or read and thus be a person with less stuff on your hand. It's now available for iPhone and iPad.

So, next time someone mentions a new Margot Robbie movie and you're tempted to open Notes to remind yourself to see it, open this instead. It's like Notes, but with the stuff you'd put in them already in there for you to choose—TV series, books, restaurants, etc.

If you want to see what people in your city are into, there's the "Trending" tab. To check what your friends are into, there's that tab, too. To add, say, that Robbie movie, search for it in the "Movies" tab. Then tap it, and it's added. Once you see the movie, it'll move to a "Past Movies" area: the virtual equivalent of crossing it off a list.

So satisfying.