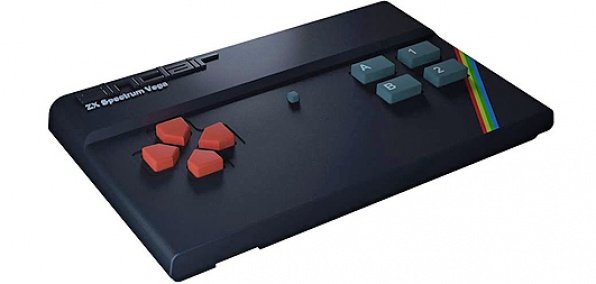 Question: if a knight offered you a console that contained 1,000 old-school video games, would you take it?

Answer: yes. And it would be called the Sinclair ZX Spectrum Vega, which sounds like a cartoon about giant fighting robots but is really a machine stuffed with way too many '80s British video games. It's now available online.

Below: more questions and more answers.

Q: Wait, what?
A: Next question.

Q: Who's behind this?
A: A gentleman named Sir Clive Sinclair. He's an actual knight, as the name implies. He invented the ZX Spectrum, an 8-bit personal home computer, in 1982. Think of it as Britain's answer to the Commodore 64.

Q: What am I getting here?
A: A little machine that doubles as a controller and plugs into a video display. That machine comes with 1,000 Spectrum games.

Q: Wow, 1,000. Which game has the most British name?
A: It's a dead heat between The Sefton Manor Assignment and There Is a Bomb Under Parliament.

Q: So what do I do, just hook it up to a TV and play?
A: You just hook it up to a TV and play.

Q: Did I miss out by not being an '80s British kid?
A: It's looking that way, yeah.