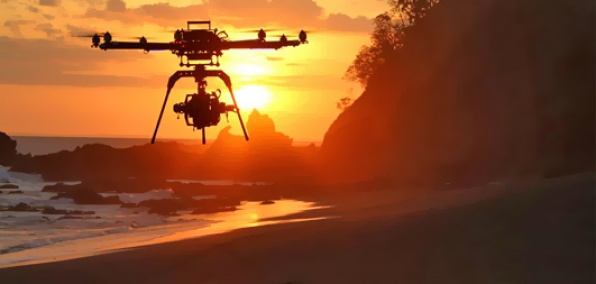 Maybe it hovers above you as you surf.

When you hike.

When you dutifully dance to "Shout" at some outdoor wedding.

No matter where you go, no matter what you do...

It's there.

The drone. That you hired. To capture your momentous life event.

Stay calm, it's only Droners: a new website for booking drone pilots to shoot the next thing you do that calls for artfully shot aerial footage, online now.

We could say this is like Uber for drones, but then we would be saying this is like Uber for drones.

So let's just spell it out like so:

1) You'll sign up and post whatever job you have in mind. Maybe you're teaching a mountaintop yoga class. Maybe you're going skiing somewhere especially scenic. Maybe you're making a mockumentary shot entirely from a helicopter's perspective.

2) Nearby drone pilots with relevant skills will see said job offer. One or many of them will make a bid.

3) You'll hire whomever you like. After requesting whatever samples or asking whichever questions.

4) You'll have a tiny flying device manned with a camera at your disposal. And a random person with drone-conducting skills standing around at your next life event.