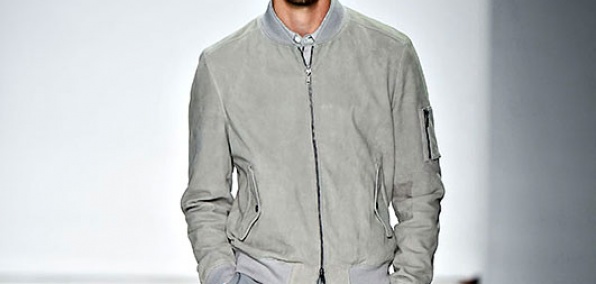 And just like that, New York's first-ever men's Fashion Week has come to a close.
After all the shows, the backstage interviews, the Dwyane Wade sightings and the profound musings from our brothers at Kempt, we've got a lot of thoughts about what it all might mean for you.
Well, 10. We've got 10 thoughts.
So here.
10 Thoughts on the First-Ever New York Fashion Week: Men's
.
1. Wearability is directly proportional to edginess...
except when it's not
.
2. Sometimes,
a gorgeous female model in menswear
just makes sense... and embellished full-face masks
are still a thing
. Somewhere, Kanye rejoices.
3. Occasionally
Dwyane Wade and R. Kelly coordinate their hats
.
4. Hell,
there was a lot going on
in general on Twitter.
5. Never turn down
a backstage hand massage
.
6. If you come across some Michael Bastian sunglasses and patterned Billy Reid pants in the wild,
put them all on your being
.
7. You
could
add color to a Public School look.
But should you?
That, and other loaded existential
questions have been sparked
.
8. You can't have next year's things yet, because it's still this year. But there are
some consolation prizes
out there.
9.
Here's your cheat sheet
for summing up every show in a single phrase. (Thaddeus O'Neil: "Homicidal alohacore.")
10. And as for the best stuff: well, everyone loves a gray suede bomber.
Everyone
.