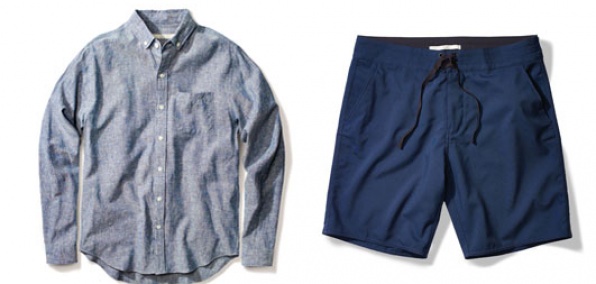 Kelly Slater.

Now there's a guy who knows his tonal stitching.

Just go with Outerknown, an unpredictably subdued new line of blazers, trunks and button-downs from earth's foremost surfer, now available online and at places like Wittmore and Tradesmen.

Somewhere amid amassing 11 world championship surfing titles, this guy has spent a lot of time on the sand and in the water and attending various things that require more than a wetsuit. So there's probably some kind of logic in him conjuring baby-alpaca hoodies and nylon boardshorts made from old fishing nets.

Anyway, if you require a seamless transition from Venice breakwater dawn patrol to an 11am strategy session at Google, you might consider something like the soft brushed-flannel button-down, the multi-pocketed boundary blazer or an Italian-wool peacoat. You know, depending on the department.

Or if your beach plans tend to be more of the friendly weekend barbecue variety, you'll want to check out something like an unassuming chambray button-down or organic pima henley.

You know, depending on the date.