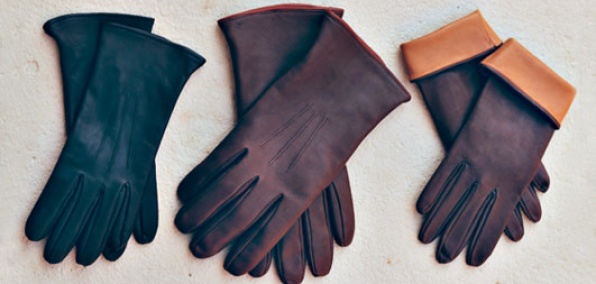 Now, we know it's July.

And you've still got to wear sunglasses and sit on rooftops for a few more weekends.

We respect that completely.

But... take a moment to think about your future.

Your hands' future.

Meet FitzGerald Morrell: your new purveyor of fine bespoke leather gloves. They'll take a couple of months to make, so... now's the time.

These guys seem to like making things fit. That's why your gloves don't exist yet. First, get online and make some choices: equestrian or driving, for instance. Silk or cashmere lining, for instance. Canary or crimson or electric blue, for instance.

If you choose from the pre-sized options, you're done. But if you go the bespoke route, they'll then mail you a "Fit Kit." Inside: measuring tape, an outline of a hand, a pencil to trace your fingers like you're seven and making a Thanksgiving turkey drawing but really you're an adult and you're making bespoke gloves and... yeah, just trace your hands.

Then, send it back. Wait awhile. Live your life.

And one day, approximately eight weeks later, a pair of handsome gloves will land on your doorstep. And they'll fit so well, you'll almost be surprised.

But then, you won't be.