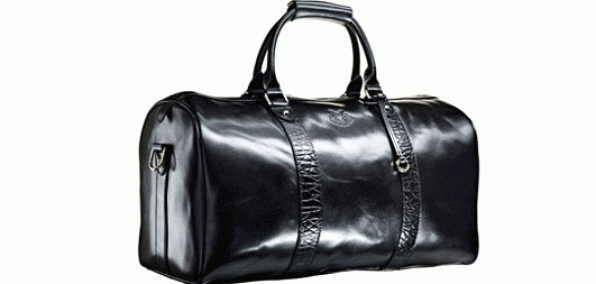 It's about time you took a vacation.

If not for you, do it for the bags...

Set your out-of-office for The Gleneagles Collection, a new range of extra-attractive leather goods like duffels and briefcases for taking on your next trip, available online now.

This stuff comes from Scotland's famed Gleneagles Hotel, so let's all agree that these guys probably know a few things about travel accessories. Then let's all agree that the ubiquitous black rolling bags look alike, have unreliable wheels and don't draw envious stares quite like full-grain Italian leather.

Good, same page. Now, check any and all boxes that apply.

 The TSA never ogles your wallet because it's not hand-stitched from brown Italian leather.

 No one tries to steal your current bag off the conveyer belt because it's not a rakish two-strap duffel with a copper-hued lining.

 Your shoes don't travel in a dedicated leather shoe bag.

 Your briefcase was never offered a part in a briefcase commercial.

Now tally up those checks. If you got one or more, well, you'd better take action and acquire the above.

 It's okay if you checked the boxes with your mind.