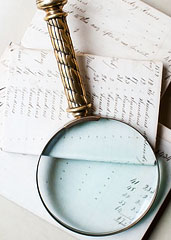 People are watching you. Toying with you.
And all you want is a way out.
No, you are not Michael Douglas in
The Game
.
You're at
Escape Artist DC
, a new simulation that has you doing your best to flee a locked room using nothing but your wits and a few clues, now taking reservations on Capitol Hill.
If there's eight of you, you can get a room all to yourselves. So assemble some friends. Smart ones. Leave any potential MacGrubers off your invite list.
Then make your way to this unassuming row house just off Barracks Row. Inside: two rooms, one with an art gallery theme, another in a congressional-office motif. Both with locks.
After a debriefing, in you'll go. There will be clues to find, puzzles to solve and codes to crack, all in the service of finding the key. You've got 45 minutes to do so.
And if you can't, well, they'll eventually let you out.
This isn't the Hotel California.