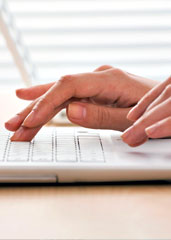 Chances are... absolutely no one's monitoring your private chat.
Chances are... you can talk freely.
Chances are...
You might need
Tox
, a new super-encrypted instant messaging platform that allows you to chat and video call someone with no e-interlopers spying on you, now in beta.
Maybe you want to discuss grabbing drinks with a "friend." Or download the entire Yanni catalog. Or you've got a top-secret pitch about someone who wants to do those things. Not our business. Or anyone else's. Which is why you'll use this messaging technology that has top-tier encryption and connects you to friends without a server, which helps ensure... whatever. Your privacy is important to them.
Just download this thing off the site. It's still in beta, but when all goes to plan, you'll get a slick-looking, ad-free space to type things to your friends who are on there. If you want to hear their voice, you can call them. Or video chat them when you want to see their face.
Yes, face.