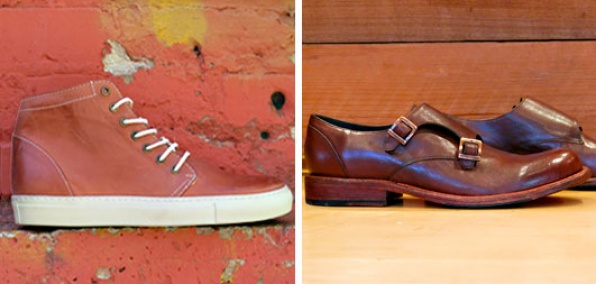 Sure, you probably have a bunch of things to do before your meeting.

Some emoji-heavy texts in your phone to decipher. An urgent communiqué to strategically ignore. A couple of break-dancing-cat videos to watch.

But know this: the window is closing fast on your sleekly anonymous new leather shoes...

Lace up for No Label Shoe Co., a new LA-based line of label-free, extremely limited-edition sneakers, boots and wingtips that are now available... until they're not.

Fall is coming. And with it, lots of activities that lend themselves to putting your feet inside full-grain leather, whiskey-toned low-tops. Like those crisp autumnal walks from the valet stand into Bäco Mercat.

Or maybe you'd prefer nubuck-leather, crepe-soled boots for a movie date happening right after a quick work thing. Or some no-fuss wingtips that'll casually undercut whatever you've got going on above the ankle on your Culver City gallery tour.

Just know that for most styles, only 25 to 50 pairs have been made. So once they're gone, they're...

... on someone else's feet.