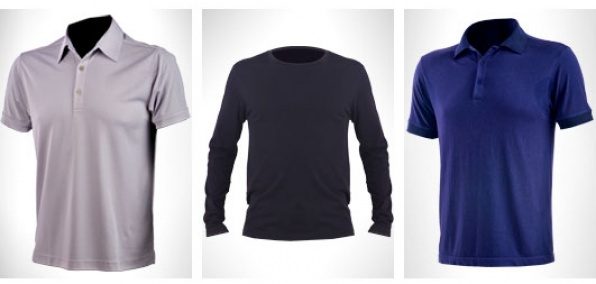 That '80s song had it all wrong.

You can't blind someone with science.

Unless you manage to squirt science in someone's eyes somehow.

But, for the most part, that doesn't even make sense.

You can dress someone with science, though...

Exhibit A: the Ministry of Supply Labs Collection, a handful of experimental, limited-run garments that are both attractive and made out of science, now available online and at their Newbury Street store.

Ah, Ministry of Supply. That motley crew of MIT grads known for taking office staples and turning them into more technologically advanced office staples. They're doing stuff again.

Pick up some new prototypes before they hit mass production, and they'll contact you a few weeks later for your feedback. It's like being a considerably better-dressed lab rat. And here's what you'll find:

The Apollo Polo: A rooftop-appropriate polo that regulates temperature by using the same material that NASA lines space suits with. It's definitely in Buzz Aldrin's casual Friday kit.

The Atmos Longsleeve: A robotically knit shirt with moisture-wicking fabric and strategically placed ventilation points.

The Atmos Polo: Like the above, but in pointed-collar-polo form this time. Still knit by robots.

Hardest-working robots in the clothing business.