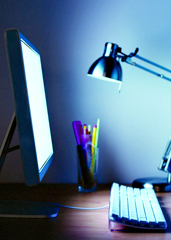 The United States.
Belgium.
Soccer.
Work.
One of these things is unacceptable in light of the other three things.
What you need is a new web app called
Timesify
that disguises any site you're viewing as
The New York Times
. So it looks like you're reading news instead of getting World Cup information. Yeah, that. Anyway, it's online now.
This is basically the Internet equivalent of one of those books with the insides cut out so you can hide stuff in it. Except you're hiding articles about funny dogs and Clint Dempsey instead of prison shanks and things.
Here's how it works: keep this site in your bookmarks bar. Then, when you're reading an article you want to disguise, click the bookmark. In an instant, the article you're reading becomes... well, the same article, just completely hidden behind a smokescreen of
New York Times
–ness.
And there'll be an ad on the right. Except: not really an ad. Click it. It's a cleverly disguised picture from the original article you were reading.
We hear the CIA's looking for part-time help, if you're interested.