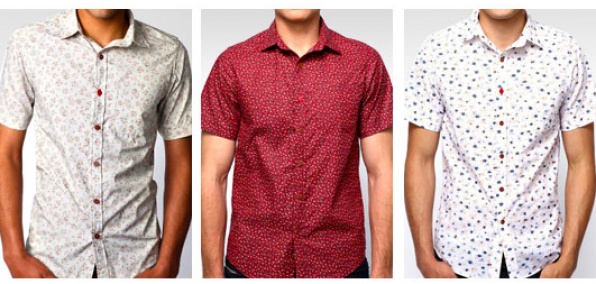 You will find many occasions to be shirtless this summer.

Relish those occasions.

But for all other times, relish Vincent Love, a local handsomeness practitioner who's peddling a just-launched collection of handmade shirts. They're online now and ready to be pillaged.

Looking great anytime, anywhere, in a casual-prep kind of way. Yep, that sounds pretty useful. And that's what you're dealing with here. We're talking long-sleeve chambray button-downs, short-sleeve gingham and a handful of limited-run floral prints, which means you won't be sporting the same torso sheath as everyone in town.

So pick up a couple new shirts for summer Fridays at the office. Snag that wine-colored floral number for patio-related dates. Then acquire something else because there are seven days in the week and at least five of those require your upper half to be clothed.

And keep in mind, this is just the spring/summer collection, so you've got fall/winter to look forward to. And with it, new button-downs, long-sleeve henleys and some yet-to-be-determined outerwear.

Probably not a denim poncho.