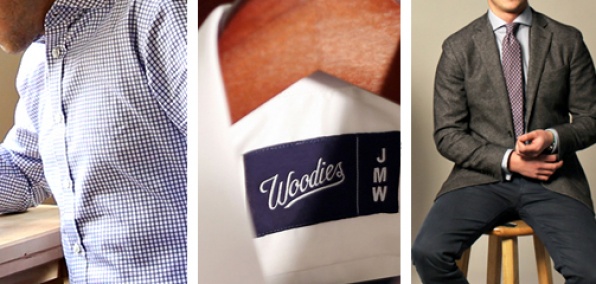 Enough about Spider-Man. Let's talk Bruce Banner for a second.

One day, we hope he learns to quell that green rage-monster inside him.

Either that, or finds a really great shirt guy. Because let's face it, dude goes through a ton of shirts.

We suggest he get friendly with: Woodies Clothing, a custom shirtmaker who gets peevish at the thought of you wearing an ill-fitting dress shirt, online now.

At the heart of this endeavor is a refugee from the world of men's retail who wasn't really convinced that all human adult males can be reduced to S, M, L, XL or XXL. Or that you need to spend more than about 70 bucks on a dress shirt. Good guy, this refugee.

Anyway, you'll start by offering them exact measurements for your collar, arms, chest and other relevant torso parts. (Don't worry: they have video demos in case you're rusty with a tape measure.)

Then pick the fabric—your options range from serious pinstripes to picnic-at-Ravinia-appropriate plaid. Then, you'll choose collars, cuffs, back pleats, pockets and monograms.

You know, shirt stuff.