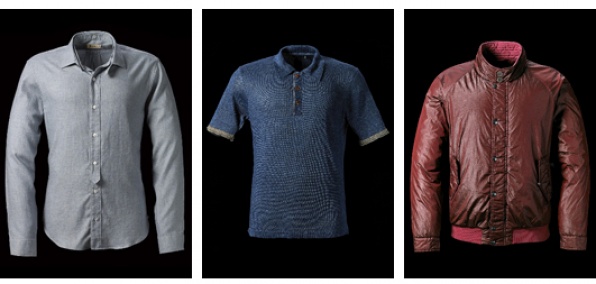 You woke up today for a reason.

You just didn't know what that reason was.

Turns out, it was so you could get yourself a bomber jacket made out of parachute silk.

Funny how life works...

Ponder the meaning of it with Boneville, a bold producer of fine body-covering objects that's suddenly back after not existing for 21 years, online now.

Flashback to 1981. That's when a sartorial mad scientist by the name of Massimo Osti started this brand as a laboratory for his experiments in dyes, materials and general dappery. Then it shut down in '93. A terrible dark age followed. Now, it's back again.

And just in time for all this "transitional weather" business. They've got polo shirts knit with Italian linen and best deployed during sunny patio lunches. Sleek, parachute-silk bomber jackets to combat post-sunset beach chills. And a corduroy longshoreman jacket for channeling early-career Brando when it's kind of cold outside.

You'll also find some strapping button-up shirts with removable collars. Snap them off to reveal...

A button-up shirt without a collar.