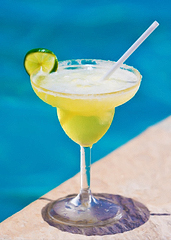 Things are happening around Nats Park. There's a buzz in the air. Success feels like it's finally at hand.
Yup, you're finally getting your own rooftop pool right down the street.
Stock up on SPF 30 for the
Penthouse Pool & Lounge at The Yards
, a members-only pool atop a four-story building overlooking the river, now accepting members for a July 1 opening.
So this is a sibling to U Street's rooftop pool club, complete with VIDA gym and all. But this one's much closer to a natural body of water. Oh, and a ballpark.
Before a game, you'll take the private elevator up, then just rotate between checking out the views of the river, dipping your toes in the 60-foot pool, and summoning pizzas and frozen margaritas to your cabana.
After a game, you'll head for the lounge area and commandeer some seats around a fire pit. Then probably summon more margaritas.
And if you're really looking to blow it out, you can rent out part of it for a private event.
Invite the relief pitchers first. They know how to party.