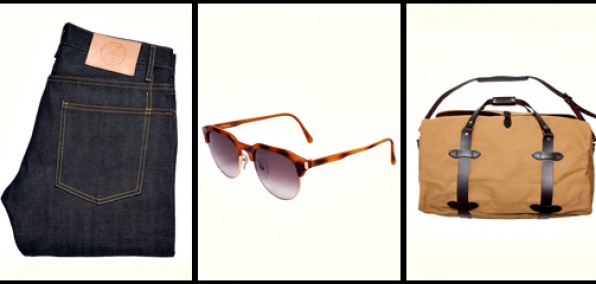 Very soon, you will receive a very important package from our nation's capital.

Don't worry. It doesn't have anything to do with your taxes.

Well, unless you blow your entire refund here...

Feast your limbs on Federal, a DC-based outpost of American-made sharpness and a few things that aren't American-made but who cares because they also look great, online now for the first time ever.

If you lived in the Beltway, you'd come here all the time. You'd say to the owner, Greg, "Hey, Greg. Wow, big day on the Hill. Politics. Legislation. Hey, do you have any selvage jeans from Manhattan, sunglasses from South Carolina or rosewood-handled knives from Alabama?" And he'd say, "Yep. That's kind of our thing here."

But since all that stuff is now on the Internet, there won't be any talking.

Just the smell of April flowers blooming every time you put a floral shirt in your virtual basket. A road trip getting planned with every canvas duffel bag you procure. And... whatever sound a straw fedora makes.

It'll basically feel like a highlight reel of the next six months, flashing before your eyes.

Minus maybe Bastille Day.