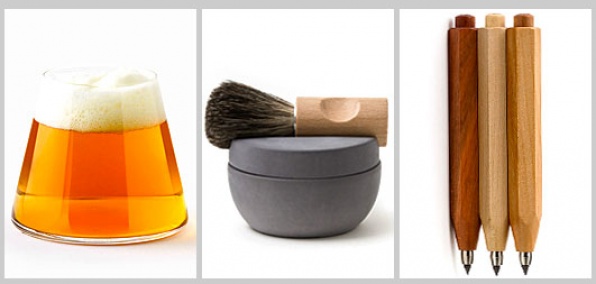 Take a good look around your house.

A good, hard look.

If the number of Mount Fuji–inspired beer glasses is less than one, we need to talk.

Specifically about Ode to Things, a shiny new store that's stocking a bunch of handsome, minimalist stuff (like those stratovolcano-styled beer glasses) to enhance your daily life, online now.

These guys have a real knack for curating simple, attractive items from faraway places like Japan and Sweden and... New York. Items you'll actually want to use. Items like shaving brushes made from badger hair, which, hey: badger hair.

So, that takes care of your bathroom. Now about your kitchen... access any current drinking vessels that aren't fashioned after Japan's tallest mountain or handblown by Tokyo artisans. Good, now put those in a box marked "give away" and prepare your cabinets for their new brew receptacles.

Oh, and don't neglect your correspondence accessories, because they have those, too. Things like grid-lined notebooks and hexagonal wooden pencils from Germany.

Or as they say in German: der hexagonal wooden pencils.