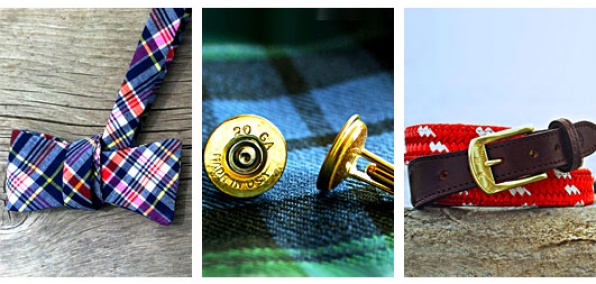 We've all been there.

The day you suddenly realize you're not wearing enough things made for sailing and big-game hunting.

Right. On to York River Traders, a fledgling supplier of all the rigging-rope belts and shotgun-shell cufflinks your reputation has been quietly suffering without, online now.

Imagine if Steve Zissou and Teddy Roosevelt pooled their respective knowledge on maritime ruggedness and hunting excellence for your material benefit. You'd probably end up wearing sailboat rigging and decorative ammunition a lot more often.

To make sure that happens, a brother-and-sister team set up shop in Holbrook to make you all this stuff. Hand-sewn bow ties for whenever you find yourself on a second date or at a Bill Nye–themed party. Tuxedo shirt studs made from 9mm Luger rounds for when it's required to look both formal and dangerous.

And just because they like you, they're making custom cufflinks from an extensive library of nautical charts. Pick a desired location to represent on your wrists, and chances are they'll have it.

Looks like someone beat Google Maps to the cufflink game.