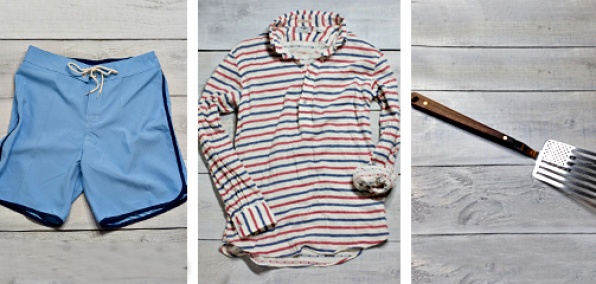 Rhode Island.

What it lacks in size, it makes up for in heart.

Also, in handsome boardshorts that'll make you want to impulse-buy a flight to Hawaii.

Breathe in the salty air of Huxter, a brand-new webstore that's outfitting your body, mind and soul, but mostly body, with all sorts of Rhode Island beachiness, online now.

Think of browsing this site as a temporary reprieve from winter. You've got your trim-fit chambray shirts (good for bike riding on the beach). And striped cotton popovers (good for bonfires on the beach). And wool layering jackets (good for keeping warm until you can return to the beach).

See, everything here is small-batch, casual and incredibly summery. If it looks like a New England beach house feels, they sell it. Yes, that includes sunglasses, woven belts, Turkish towels, water-repellent boardshorts, nautical knot bracelets and a stars-and-stripes spatula.

One can never have enough stars-and-stripes spatulas.