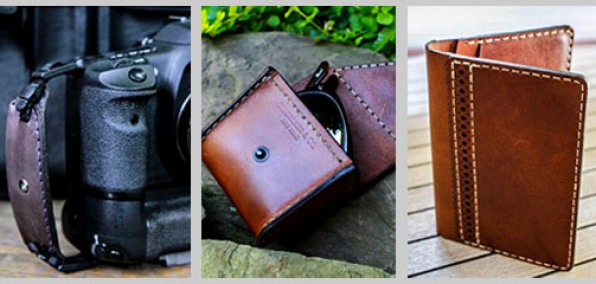 11/12/13.

You knew something special would happen today.

You just had no idea it would involve your wallet.

Inhale the leathery splendor of Commoner & Co., the Internet's new HQ for hand-sewn and hand-some American leather goods, online now.

This story begins in Brooklyn. Actually, this story begins with a cow whose hide was specially selected for leather-making purposes and then shipped to Brooklyn where a collective of artisans created bifold wallets, rugged iPad cases and camera straps with it.

So you can see how this stuff might be useful if you need to do some holiday gifting. Or if your current key chain isn't hand-stitched latigo leather. Or if you desire, say, a durable new dock tether to tether your boat. Because you have a boat.

Of course, if you've got something really unique in mind (leather Dirk jersey), these guys will also take requests. Just provide some details and design specs, and choose your preferred material.

Leather seems like a safe play.