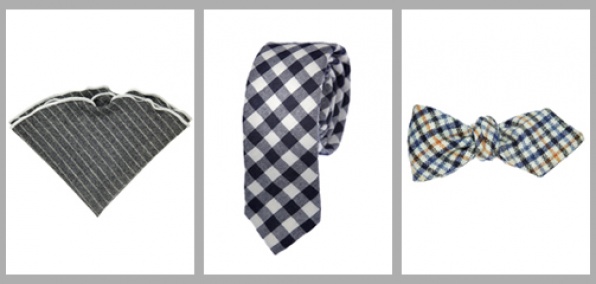 Give your neck a rub.

Then a shave.

Then... a really nice handwritten card or something.

Because today is your neck's big day.

Knot a half Windsor for Alexander Olch, a veritable wonderland of ties from the neckwear luminary of the same name, online now.

What you've got here: one big, virtual wall of impeccably handmade neckties, bow ties and pocket rounds (like the square, minus the edges).

Why you'll come here: to buy pants... just kidding, ties. That's all they have and that's all they do. Plaid ties. Tweed ties. Ties made of baby alpaca that you'll wear around your neck to a holiday party this year. Or to any other event that requires you to look like a million bucks.

Everything on the site can be sorted by type, color, occasion and season. Which is helpful for when the time comes to buy something you can use on New Year's.

You can safely retire the glitter bolo tie now.