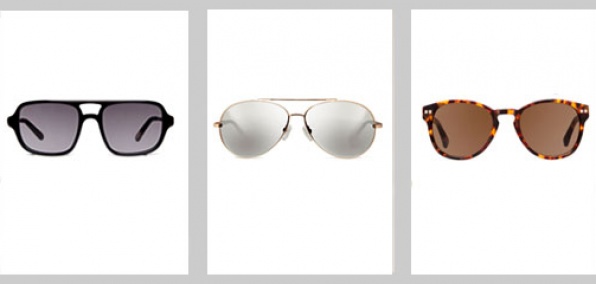 You know, you should really try looking at life through rose-colored glasses.

And blue-tinted ones...

And gold-tinted ones...

And a polarized pair. That's a good one.

Anyway. Glasses, people.

Take a look at Mr. Powers Eyewear, an online operation specializing in dashing pairs of sunglasses and prescription-based optical finery, online now.

So here's the thing with sunglasses. Everyone in this town has a pair or 20 in their arsenal. They wear them to work. They wear them to the beach. They wear them to withstand the visual assault of strobe lights and overly sequined cougars late at night. Truth be told, it can be tough to stand out. These guys'll help you do that.

Basically, just head to their website. Nothing complicated here. Just choose between "optical" and "sunglasses." (Yup, they do the prescription eyewear thing here, too.) Then, select your frame. Like the No. 97 navigators. Or the No. 41 oversized squares with a blue acetate lens. You know, if you're feeling the urge to channel 1986.

Before you check out: more options. You can have your lenses tinted in different colors. You can get them polarized. And you can have them adjusted to take into account your prescription.

Pool parties are best at 20/20.