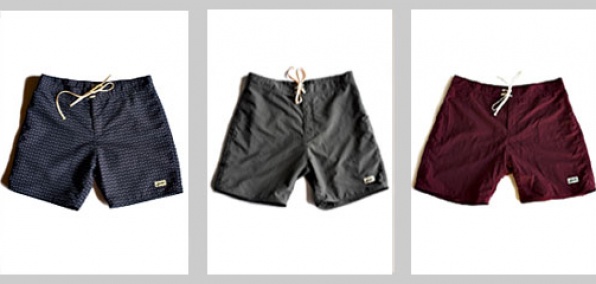 Let's see, Canada...

Known for hockey, Mounties, poutine, geese and maple syrup.

And that's about it.

Oh, we forgot Rick Moranis.

And swim trunks. That chiefest of exports.

Perform an elaborate pencil dive for Bather Trunk Company, a collection of handsome swimwear from our neighbors to the north, available online now.

Canadian bathing suits. You probably have questions. So here: three things you desperately need to know.

It started in Toronto.
Yup, the sunshine state. See, a couple guys decided their swim trunks could use an upgrade, so they went about making some mid-thigh beauties for themselves. Industrious.

The après-swim potential here is high.
Sure, they work fine in the water. That's expected. But these things are double-lined and constructed from quick-dry nylon. Meaning they dry. Quick. So should you find yourself in need of post-swim refreshment (i.e., tacos and beer), well, don't bother changing shorts. But maybe put on a shirt.

Colors. They've got a few.
If you're looking for something subtle: there's navy blue, forest green and ash gray. If you want something more elaborate: patterns involving mini stars and arrowheads. And if you want leopard-print trunks: there's leopard-print trunks.

Those should complement your nothing, we hope.