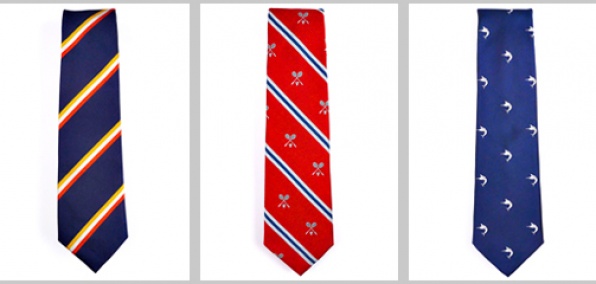 Just a heads-up: we've got the bead on a new menswear shop that sells a bunch of Nordic sweaters and wool scarves.

So we'll get back to you in December. Bye.

...

Oh, wait, turns out they've got ties, too. And they're the handsome kind...

Throw a double Windsor knot around Fahlgren, a stockpile of extra-dapper, made-in-America ties you'll use to dress up your neck, online now.

These ties have summer written all over them. And by summer, we mean the usual archetypes like wildflowers, crossed badminton racquets and marlins. Yup, all present and accounted for.

To start decorating your collar, hop on the website. Scroll through a couple pages of silk ties. Pick out something navy blue and polka dotted for the office. Something light blue and nautical for the boat. (It doesn't have to be your boat.)

And look, there's a real possibility that winter's going to happen at some point. Not soon, mind you, but at some point. So there's no harm in being proactive and stocking up on a couple of vintage-style European ski sweaters and impossibly warm scarves now.

Or you could just make a sweater out of a bunch of ties...