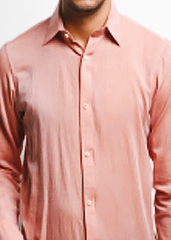 You know a lot about shirts.
You've been wearing them for literally decades.
Well, right now your expertise is desperately needed. Not to be overdramatic, but shirts have their lives in the balance.
Welcome to the high-stakes world of
Stock Mfg. Co.
, where life-and-death decisions about the future of style are placed in your capable hands, online now.
Imagine if Kickstarter got to decide what clothes you bought. That's sort of what's going on here. Up-and-coming designers, independent fashion houses and assorted tastemakers come up with designs for shirts, pocket squares, ties—anything any well-dressed Tom Ford type is wearing these days.
If Stock likes it, they'll make one prototype and put it up on their site. If enough people vote with their wallets by placing an order (say, 25 or so), they'll fire up their plant in West Garfield Park and make a full run of the item.
Now, if you're wondering if this place is legit, Bloomingdale's carries some of the pocket squares here and in NYC, and Next restaurant is working with them to manufacture their servers' uniforms.
Right now, people are deciding whether a summer-ready button-down from indie label Glass House Shirtmakers deserves to make it off the drawing board and into your drawer. Take a look. You may be the deciding vote.
Don't let the power go to your head.