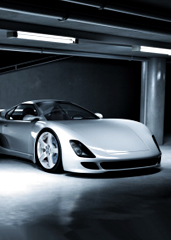 Today, we want to discuss parking.
See, there are thousands of parking spaces in this city.
But when you need one... it feels like there are exactly zero.
Today, that all changes.
Actually, no—it all stays the same. But now you can profit off of it...
Enter
Parking Panda
, an online marketplace connecting drivers with open spaces in real time, accepting members now for next month's launch.
You may have heard of parking space rental before. It's called using a parking meter. This is like that, but... different.
You're basically reserving and renting spaces from private parties—homeowners, businesspeople, even the occasional major parking garage.
Let's say you're heading to a Giants game after work. Instead of parking in Lot A with the masses—pro tip: never park in Lot A with the masses—you'll use your phone to peruse a roster of SoMa spots you can rent for a few hours. Find the most appealing location and rate, and then book it.
If you happen to own a spot in a parking-deficient locale (basically, anywhere within the city's seven square miles), you'll be able to rent it out. Just upload a photo, set your rate and lay out the availability.
Then everything, including the payment, is settled via the site.
You'll still need to park your car yourself, though.