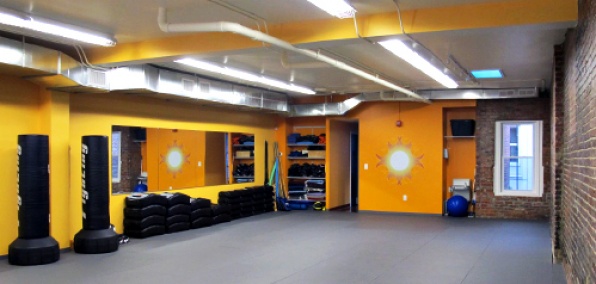 Lifting weights and running in circles: all well and good. But you prefer your workouts with something on the line. Championships. Bragging rights. Or better yet, life and limb.

Which is why you'll want to hear about Luminous Warrior, a new school of no-nonsense self-defense now open in Penn Quarter.

This is the kind of place that asks you to remove your street shoes upon entering—not just for some Eastern notion of respect, but because "the first time your face is on the mat," you'll appreciate the cleanliness. Well then.

When you first ascend the steps to this second-floor studio, you'll think it's positively sunny—all exposed brick, bright orange colors and a giant shamanic symbol on the far wall. Then, they'll throw you to the dogs (and these dogs punch and kick), whether it's at a drop-in class (it's called Extreme Combatives) or a members' class, where you can train with small groups in Israeli Krav Maga, ground defenses or Kali, a Filipino system. There are even workshops on things like—whoa—handgun defenses.

Now, if all of this sounds a bit intense... it is. Which is why every class ends with a five-to-10-minute "bring down" of yoga-like meditation and breathing, because they don't want you to go out into the world all "adrenalized."

We wouldn't want you unloading on your barista.