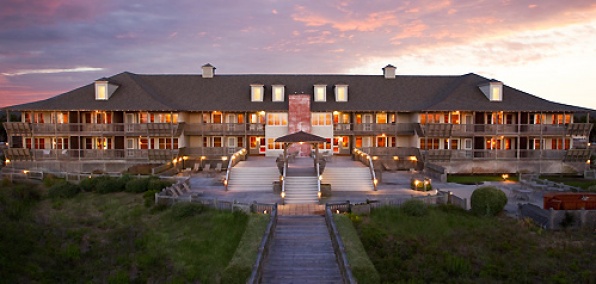 Ah, your annual late-winter weekend escape, one of the most effective tools in your romantic arsenal.

The hot tubs. The rose-petal turndown service. The bone saws and meat cleavers.

No, we are not talking about an escape to an Eastern European hostel. We are talking about the butchering- and beer-heavy Meet Your Meat weekend at the Sanderling Resort & Spa in the Outer Banks, taking reservations now.

This is your chance to spend a day in a German-influenced hive of meat and beer, only to repair to your luxe, oceanside room when all is said and done (let them try that in Bavaria).

You'll head to the Carolina coast on a Friday night, which you'll probably spend in your room, mentally preparing yourself for the next day's carnival of meat. That's when you'll travel a few minutes to the Weeping Radish, which happens to house a butchery and Carolina's first microbrewery.

There, you'll meet Frank, a German butcher who will show you how to make andouille sausage start to finish, smoke and age meat, and break down beef, lamb and hog. Still, it's probably best to leave your machete at home, because you'll take lunch in the brewpub.

After a well-deserved afternoon siesta, you'll reassemble in Sanderling's show kitchen, where the chef will prep a three-course, family-style meal using some of the same cuts you worked on earlier in the day.

Feel free to leave your apron on.