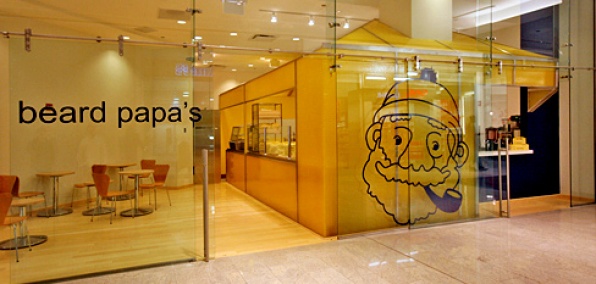 Bell ringers and snow globes. Elves and glitter. Dancers, Prancers, and the occasional Vixen.

This week, we recommend keeping your thoughts away from the heavier stuff. Though we have a feeling you're about to give some serious, weighty consideration to…the cream puff.

Introducing Beard Papa's, a specialist in that renowned custard-filled confection, set to open bright and early Tuesday morning, supplying you with the energy you need to power through that last blast of State Street holiday shopping.

Located on the pedway level of just-opened Block 37, this bright yellow subterranean workshop houses a band of magical elves (in the form of savvy entrepreneurs who brought the Japan-based franchise to Chicago) baking flaky-chewy cream puff shells. If you want (and you do), they'll dip them in chocolate before stuffing them to order with your choice of Madagascar vanilla custard, Belgian chocolate cream, dulce de leche or maybe a little Baileys Irish Cream-flavored ice cream.

Head down after a hard day of window shopping, or just stop in as you exit the Blue Line or Red Line in the morning. Grab a cup of Italian coffee, a Häagen Dazs milkshake (hey, it's the holidays) and a dozen to bring to work, where you'll be greeted by squeals of delight from your co-workers.

Especially if you happen to be a Teamster.