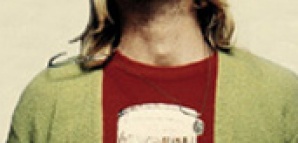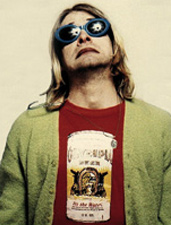 It's been a strange summer. 
Seemingly endless rain peppered with sporadic bouts of humidity has done a number on your favorite rock tees and concert relics, no matter how much longer you wanted to hold onto that CBGB short sleeve of your youth (before it became cliché, of course).
No matter though, because now you can replace them with something more befitting a (social) rock star.
Behold
Worn Free,
a new line of replica vintage T-shirts originally worn by your favorite rock gods, now available for the first time in Boston.
Launched in 2005 with an aim to do more than just capture the zeitgeist of rock and punk,
Worn Free
takes a licensed image of, say, Debbie Harry in 1978 fighting off a photographer in Holland while wearing a NO PHOTOS tee, or Kurt Cobain striking an anti-pose with an Olympia Beer shirt in Paris, and re-creates the clothes that made the myth. And for your time-freezing convenience, each shirt has a mock all-access concert pass listing the date and location of the photo, and the photo it's modeled after.
So now when you feel the need to channel Iggy Pop, you don't need to be a falling-down-on-broken-glass-till-you-bleed performance punk artist to sport his I WIPED OUT THE '60s tee.
But if you want to be, you now know where you can go back to get replacements.