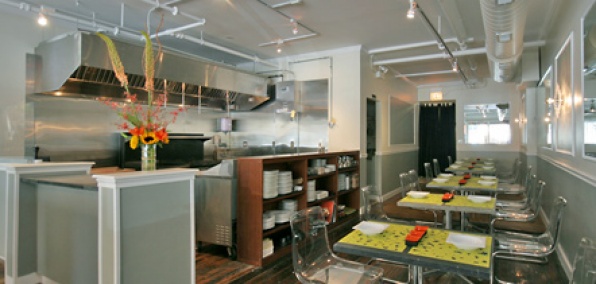 Your Sunday brunch routine has served you well, but lately it's been begging for some kind of shake-up.

For one, it needs to start earlier. Like, say, this Thursday.

Here to make that happen: Jam, a seductive little East Village cove where you can breakfast/lunch/brunch away your mornings, afternoons or—if all goes well—maybe even the occasional midnight.

Before we get ahead of ourselves, just know that your brunch favorites will be waiting for you whenever you arrive. But since the chef is a former Trotter's and North Pond guy, you won't mind if he takes a few liberties with them. You know, a little crisp pork belly on your eggs Benedict here, some braised pork cheeks, ricotta salata and pickled plums in your egg sandwich there. If morning somehow becomes afternoon, and Malted Custard French Toast isn't going to cut it, a double-burger topped with smoked tomato sauce, butterkase cheese and—why not?—fried egg should.

And while Jam's polished concrete tables and see-through Plexiglas chairs offer a certain morning-in-Milan sophistication, it's the seating planned for the outside that might interest you the most. Once Jam's lush garden area opens, owners will be toying with the idea of hosting candlelit midnight brunches there.

Because your post-club all-night diner is due for a shake-up, too.