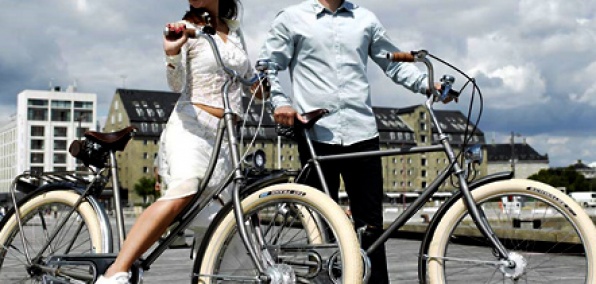 Summer is here and you're looking to make the most of the warm weather while you can.

Potholes be damned.

Here to help: Copenhagen Cyclery, which opened Friday in Wicker Park, bringing a taste of European bike culture to Chicago.

Owned by an architect and his wife who spent time working in Denmark, this shop is chock-full of the kind of dapper-yet-sturdy cycles the couple saw everyone from students to the prime minister tooling around on.

You'll find the very best bikes from Danish cyclemaker Velorbis, including the brawny, handmade Churchill Classic: perfect for your commute through the Loop, with gears and brakes encased to make sure you and your threads reach the office grease-free. (You'll find the leather seat and handle grips, manufactured by a 143-year-old British saddlemaker, pretty comfortable as well.)

The store also stocks a few funky Italian rides from Abici, like the Granturismo. Lighter than their Danish counterparts and with no hand brakes (you stop by pedaling backward), they're available in attention-grabbing colors like baby blue, flashy orange and stop-light red.

Even your Vespa will be jealous.