"The Negroni: A Love Affair with a Classic Cocktail."
This unfortunately isn't a bartender-themed romance novel in which a barkeep has a whirlwind affair with the gin-based drink during a weekend romp in Italy.
But it's still worthy of your attention. Because it's a new book from Matt Hranek that's dedicated to the iconic three-part cocktail. The book is available now and will look great on your coffee table or, ideally, in one hand with an ice-cold Negroni in the other.
Hranek is the author of "A Man & His Watch" and "A Man & His Car," and he's the founder of the men's lifestyle magazine WM Brown. So he's well-versed in writing about things people enjoy. Consider the Negroni an equally obsessed-over focus.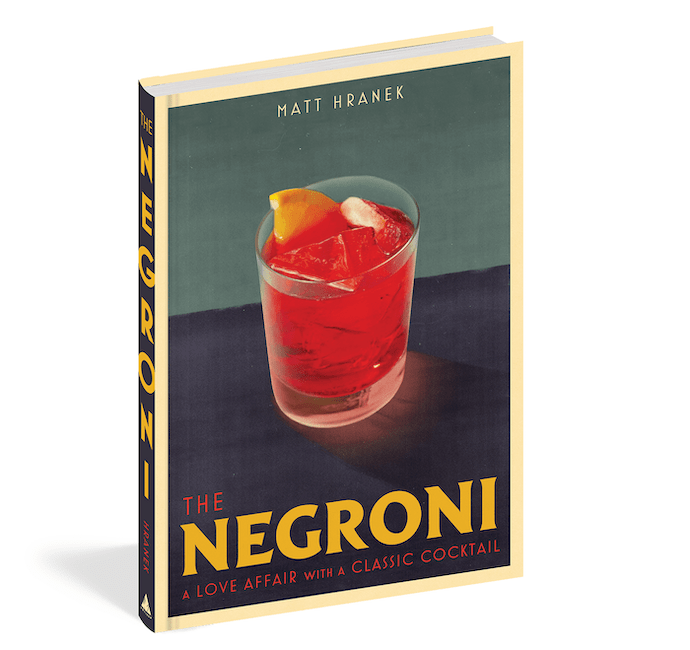 The cocktail was born sometime in the early 1900s when, according to legend, Count Camillo Negroni was drinking in Florence. He asked his bartender to stiffen an Americano (sweet vermouth, Campari, soda) by replacing the soda water with gin. The Count was onto something that day, and the Negroni has remained a respected stalwart of good drinking ever since.
The book dives into that backstory and also covers the cocktail's essential components: gin, sweet vermouth, Campari and an orange slice garnish. The necessary tools get a quick once-over (you need a mixing glass, a spoon and something to drink out of) before Hranek moves into recipes. The author's own recipe hews traditional, while others take a more liberal tack. Think barrel-aged Negronis and those made with mezcal and rum.
At only about 150 pages, the book is an easy read. You can pore over the contents cover to cover to learn all about this classic cocktail. Or just flip through the recipes whenever you need some inspiration for aperitivo hour.
Either way, you've got a built-in reason to make a drink.