If you're in the market for a new house, we've got a few leads for you.
Particularly if you like lakefront castles with baseball diamond-shaped infinity pools or secluded ski retreats with private snowmobile tracks.
You see, several people you've heard of are currently offloading their properties. People like Tom Cruise, Jerry Seinfeld and Johnny Depp.
Hey, it's a seller's market.
Or maybe they just need to free up some cash like the rest of us.
Here are five of the best celebrity homes on the market right now.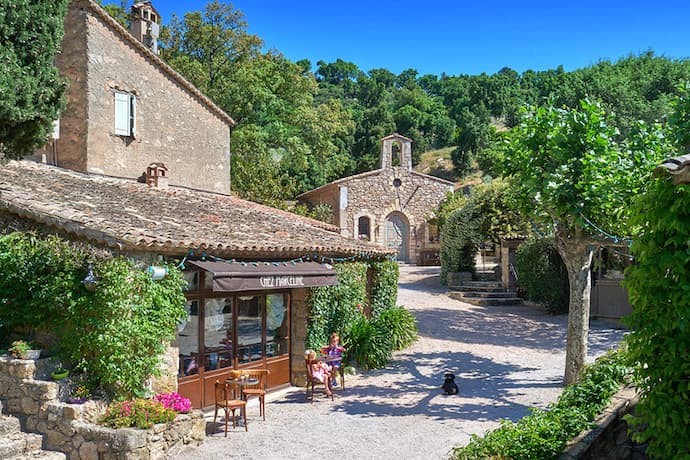 The celebrity: Johnny Depp
The house: Well, it's really more of a village. Located in coastal France just outside of St. Tropez, the property includes a main house, six guest cottages, a bistro, a wine bar, a skate park and two pools.
The bonus: One of the rooms, which Depp purportedly decorated himself, looks like an unuderground pirate's lair. Perfect for all your "Pirates of the Caribbean" reenactments.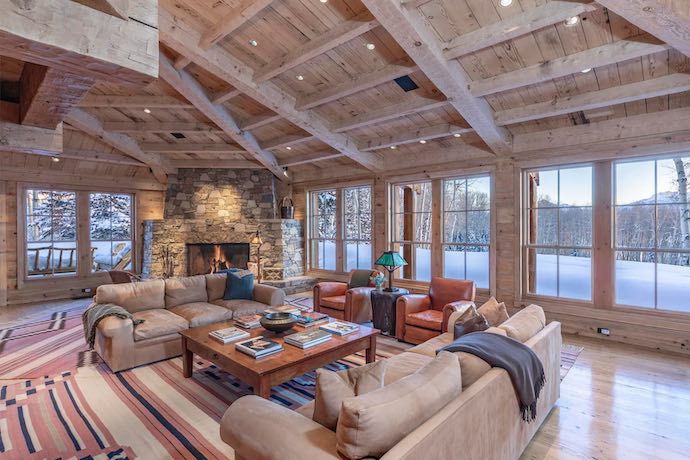 The celebrity: Tom Cruise
The house: Located in Telluride, Colorado, the palatial house spans more than 11,000 square feet, with seven bedrooms and nine bathroom. It sits on 320 acres of sweeping mountain views, so privacy abounds. And the main house is joined by a three-bedroom lodge, which is a good spot to stow your visitors.
The bonus: You can do your own stunts on the dirt bike and snowmobile tracks.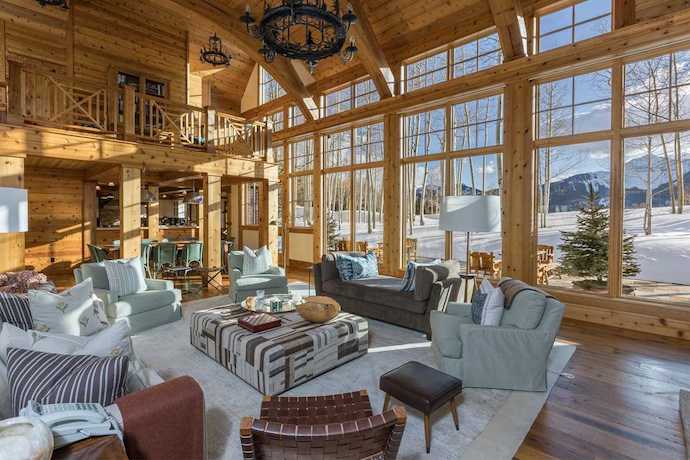 The celebrity: Jerry Seinfeld
The house: Another Telluride gem, this one's 12,000 square feet on 27 acres. The 11-bedroom house was designed as an evolving series of Western ranch structures, and the main living room has floor-to-ceiling windows that look out onto the snow-capped peaks of the Wilson Range.
The bonus: If you've got any energy left after skiing, there's a gym and yoga studio.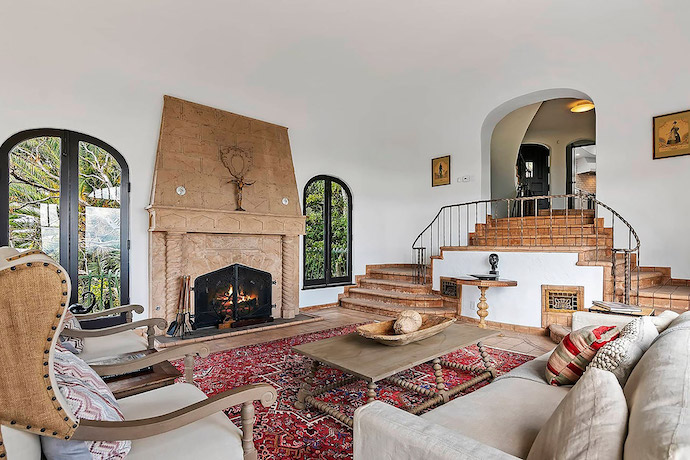 The celebrity: Marlon Brando
The house: This Los Angeles home is a more reasonable 4,300 square feet. It was built in 1926 and once belonged to Brando, who was famously photographed inside with his first Oscar in 1955.
The bonus: Living room views that look out over the Sunset Strip.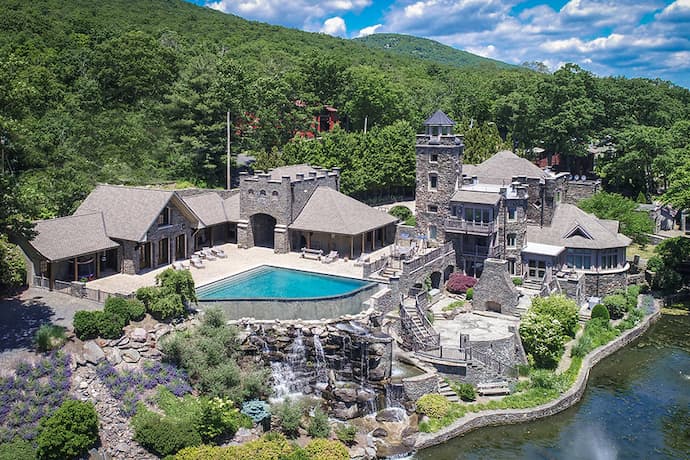 The celebrity: Derek Jeter
The house: The former Yankee's home is located on Greenwood Lake, about an hour drive northwest of Manhattan. It covers more than 12,000 square feet and has 700 feet of shoreline. The main house is five stories (don't worry, there's an elevator), and there's also a guest house, pool house, a lagoon and boat house.
The bonus: That baseball diamond-shaped swimming pool, where you can slowly steal second as you look out over the lake.